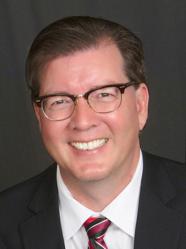 We are not your father's politicians.
Hollywood, Florida (PRWEB) October 15, 2012
Richard Valdez, Candidate for Hollywood City Commissioner, is proud to present new hip-hop performers at SAS Lounge, 1814 Harrison St. in downtown Hollywood on Wednesday October 17 starting at 10:00 pm. Visit RickValdez.com to see the full list of performers.
The Election Hip-Hop Party is a showcase of young new local musicians. Hip-hop is at the top of the charts and Richard Valdez is proud to be able to promote this young talent to new fans. Monty $$ and Reesy Wright headline the event. The artists are generously donating their time because they recognize the importance for young people to get out the vote.
The event is not a fund-raiser. While other candidates try to raise money, Richard Valdez is trying to raise awareness. "We are not your father's politicians. We are the next generation and we're reaching out to voters in new ways," says Valdez.
Mr. Valdez seeks to raise awareness about the importance of voting for the young electorate. "New voters can shape policy and make a real difference. They need to be active and they will be heard. Apathy is not a option. Take a stand and write your city council member. Your message will be read. One email can be the voice of a thousand people."
Richard is looking forward to meeting new voters. Local politics can be shaped by fewer active members of the community than is possible on the State or Federal level. Mr. Valdez hopes to educate and inspire all members of the public to get involved and stay involved in local politics.
About Richard Valdez
Richard Valdez is running for Hollywood Commissioner of District 1. The three planks of his platform are "Pro-Technology", "Pro-Labor", and "Anti-Tax". Visit RickValdez.com for more details. Mr. Valdez may also be reached at Facebook.com/rick.valdez
###
For more information about Richard Valdez or to schedule an interview call 786-261-8576 or email vote(at)rickvaldez(dot)com