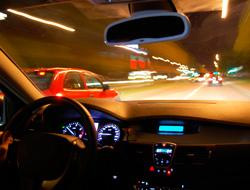 For maximum engine life change every 7000 km or 3 times a year, even if the car isn't used that much. AE Auto Plus Oil is approved for new car warranties.
Thornhill, Ontario, Canada (PRWEB) September 08, 2011
Fall is here and Winter is just around the corner. AE Auto Plus is pleased to announce their new diagnostic equipment is now available for more precise analysis allowing for better recommendations for car maintenance. Preventive car maintenance is like healthcare. If one can brush their teeth, eat their veggies and visit the dentist regularly, that midnight toothache can be avoided.
Similarly, with car maintenance, by taking the car in for regular safety inspections before any signs of trouble appear, car owners can protect themselves from unexpected major repairs and avoidable breakdowns. Now, imagine, a local car repair shop with an owner who cares as much as Andy Eaton of AE Auto Plus does. Please read on for a few tips from Andy on how a watchful eye and listening to how the car sounds now and then can save money.
Maintenance for Safety, Performance and Appearance
Safety First:
The car's brakes are the primary safety system and lifesaver. Now and then, we recommend drivers listen for sounds as they are braking. If any odd noises are heard, it is a sign there could be worn parts that can affect stopping distance.
Car tires are the only contact with the road so look after them. Regular mechanical maintenance from your local auto repair shop is important, but if car tires are under-inflated they will wear out faster and hurt fuel economy. Over inflated tires will grip less, wear more and ride rough. Rotate, balance and set alignment twice per year every year to increase tire life. And keep the tires off the curb – contact can result in damage.
Any local auto repair shop should inspect the undercarriage annually for safety. Replace all oil/fluids as well as worn-out suspension/steering parts to avoid major breakdowns, excessive expenses and unsafe operation.
Never ignore warning lights on the dash. Each light has an important safety message. When the light comes on, even if it comes on intermittently, we have the proper diagnostic equipment to assessment the issue as soon as possible.
Be good to your windshield. Driving with a clear, clean windshield is critical, not just for the car owners safety, but also for the safety of others. Check wiper blades every season and replace at least once per year. Check windshield fluid levels and make sure the system adequately sprays across the entire windshield. Check for stone chips also, as we can repair small chips before they turn into cracks.
Performance:
The engine is the heart of the vehicle and most wear-and-tear takes place when the engine is started cold. For new and used vehicles, make sure you warm the vehicle up for at least 30 seconds before driving off. And especially when the engine is cold, accelerate slowly until the engine is at or approaching normal operating temperature.
Driving with your fuel warning light on is not healthy for any car. Running on "E" risks clogging up filters and affects the fuel injection system. So try and keep the tank at least one-quarter full.
Don't neglect the cooling system which keeps cars from over-heating and causing major engine breakdown. The automatic transmission repairs can be an expensive bill also, so we remind drivers to change fluids regularly and ensure the vehicle is not in motion when shifting to park or when changing from forward to reverse or reverse to forward.
Appearance:
Keep the car clean and washed regularly to ensure salt, acid rain and other nasty bad-weather conditions do not facilitate the rusting out of the car. Local car repairs in Richmond Hill or Markham Ontario may require a different approach than in the warmer climates, however, your car's finish can take a beating whether it's constantly hot or cold. Although cars are somewhat protected from the factory we recommend applying rust protection as an added element to general maintenance to ensure your car looks good, but also retaining more value if it is to be sold down the road.
Located and operating in Thornhill for over 15 years, we continue to serve the surrounding area including Markham, Richmond Hill, Vaughan, North York and beyond. Customers are in good hands with the staff at AE Auto Plus where we Advise and Educate about their vehicles.
###