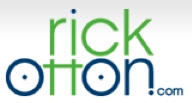 People can employ property investment strategies that do not involve applying for a bank loan
Sydney, Australia (PRWEB) March 14, 2012
March 2012 saw the Reserve Bank of Australia (RBA) leave the overnight cash-rate target at 4.25 percent. While this news should be encouraging for those involved in real estate investment, the fact is that many banks have decided to set their rates independent of the RBAs decisions.
In February 2012, Australia saw 45 financial institutions ignore the RBA's interest rates hold decision. The major banks chose instead to raise their standard variable rates by 6-10 basis points.
Within 24 hours of the RBA's March bulletin, the Bank of Queensland was the first to announce that it would be applying a 10 basis points increase.
Australian businessman, Rick Otton, known for his creative real estate investment strategies, believes that such decisions by the big lenders reinforce his teachings and business models that include how to buy a house without a bank.
"People can employ property investment strategies that do not involve applying for a bank loan" explained Mr Otton. "By learning about lease options, sandwich leases and installment contracts, a whole new world of property investment opens up to them."
"And these are the strategies that the banks don't want Australians to know about, because they are not directly involved in the deals" continued Mr Otton. "They lose the element of control that they would otherwise have over a mortgagee."
For more than two decades Rick Otton has been investing in property in the US, UK, New Zealand and Australia, without bank loans and with no equity. He believes the traditional home purchase process, via a bank mortgage, disenfranchises large sections of the community, particularly the self employed and those without large deposits.
Mr Otton has just announced a 3 Day No Money Down Bootcamp at which he will share his techniques to make money in real estate in the current economic climate. He promises to have attendees thinking way outside the traditional property investment paradigm.
The Rick Otton Bootcamp is being held on the Gold Coast, Queensland, Australia, from 13-15 April 2012. Details are available at http://www.rickotton.com/bootcamp.htm
About Rick Otton
Rick Otton is an original pioneer of creative property strategies. He is founder and CEO of We Buy Houses, a leading property enterprise which operates in the property markets of the United Kingdom, New Zealand, USA and Australia.
In 1991 he uncovered an innovative strategy of buying and selling real estate and went on to amass a portfolio of 76 properties in his first twelve months of active investing.
Since 2001, Rick has taught over 30,000 students to buy, sell and trade residential property without banks, debt or risk. By employing these same strategies many of Rick's students have made over a million dollars a year in cash and equity, using little or none of their own money, year after year.
In 2008 Rick revealed his strategies in the United Kingdom and became the creator of 'Houses for a Pound'.
He has appeared in the following Australian TV programmes: 2004 ABC documentary 'Reality Bites' and on Today Tonight, Insight and A Current Affair. In October 2007 Rick gave a way a house on national TV during 2 episodes of Channel 9's Hot Property.
Rick Otton has also been featured in Your Property Network, Australian Property Investor, Lifestyle Trader Magazines and in the books: The Secrets of Property Millionaires Exposed!, Ideas: Original Perspectives On Life and Business From Leading Thinkers, Think and Grow Rich in Property, Insider Property Secrets, and Walking With The Wise.
Learn more about Rick Otton at More information, including testimonials from real students, is available at http://www.rickotton.com