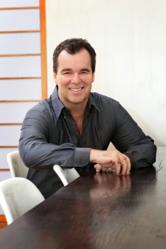 You can't drag the old processes and ways of doing things into the new world order
(PRWEB) December 04, 2012
The global economic downturn has sent jitters through the property market, according to property investment strategist, Rick Otton. And, he believes, that faced with falling house prices and the burden of mortgages, investment property owners are scurrying to sell, but they're coming up against a familiar situation – no buyers.
"Everybody is sitting back and holding on to their cash waiting to see what pans out. No one is buying anything," Mr Otton revealed during a 'Street Smart Secrets to Real Estate Wealth' special podcast recorded in front of a live audience.
He said while bewildered real estate agents were advising clients to dramatically drop their property sale tags, the debt loan was often too high for that to be viable. Clients, in turn, were making a statement by walking out on their agency listing contracts.
Mr Otton said traditional ways of investing in real estate had to be ditched as the industry moved forward.
"You can't drag the old processes and ways of doing things into the new world order," Mr Otton said.
"I think what we are going to see over the next 10 years is massive opportunity as new financial vehicles come into the market place. Housing will move from being an investment to a commodity. People will trade it, buy it, sell it and go home."
Creative real estate strategies
Mr Otton predicts that the investor focus on negative gearing is becoming something that's "no longer cool", but instead a way of losing money - fast.
"At the moment, people are hanging on hoping to reap the benefits of negative gearing, but when they realise the price of their property is not going up and they're not getting that much tax deduction, they get to a tipping point," Mr Otton said.
"It usually happens about 18 months after an economic downturn where they'll say, 'that's it' and they just want to dump their investment and get out."
Mr Otton said the future lay in creative real estate strategies that involved match-making renters eager to break into property ownership and sellers eager to sell their house, often at a reduced sum.
In this scenario, traditional banking lenders are not in the picture. Instead, renters pay sellers an agreed monthly amount which is put towards a house deposit. After a specified period, the renters have the option to buy the house.
Contracts can be made directly between renters and sellers in a matter of days – avoiding the need for complex and time-consuming traditional lending processes.
To hear the podcast visit CreativeRealEstate.com.au
About Rick Otton
For over 30 years, Rick Otton has been regarded as an innovator in the property investment industry, particularly in Australia, the US and the UK.
He is founder and CEO of We Buy Houses, a leading property enterprise. Otton has taught thousands of people, particularly the self-employed and those without a hefty deposit, how to invest in property without banks, debt or risk.
He has been featured in a variety of television programs and magazines, including Today Tonight, A Current Affair, Australian Property Investor and more.
This real estate investment-focused podcast, and other can be found at CreativeRealEstate.com.au