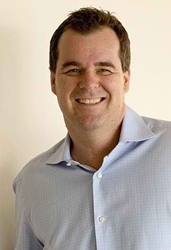 In light of this property news, Rick Otton, a well-respected property coach in the UK, discusses how flexible terms can help first home buyers and novice property investors create affordable terms when market conditions are working against them
(PRWEB) August 27, 2014
Latest data from the Office of National Statistics revealed that first home buyers paid 12 per cent more for the properties they bought this year, compared to those people who bought properties in 2013, the Money Observer reported on 20 August 2014.
In light of this property news, Rick Otton, a well-respected property coach in the UK, discusses how flexible terms can help first home buyers and novice property investors create affordable terms when market conditions are working against them.
"As of June 2014, an average cost of buying a home for first home buyers is at £204,000 - a 12 per cent jump from last year's average and 0.7 per cent higher than the annual house price increase of 11.3 percent. Many property analysts are afraid that if first home buyers would continue to pay more compared to other market demographics, many aspiring home owners or property investors would be locked out of the real estate market," according to Mr. Otton.
"I've always explained to my students that affordability is not just about the price you pay, but how you pay for the price. Currently, many people are struggling to enter the market because high home values usually require larger deposits," he discussed.
Mr. Otton further explained in a recent interview for RickOtton.co.uk that the UK real estate industry should start shifting their mindset into a less rigid process for buying and selling houses to encourage more people to buy home.
"The industry should have to face the fact that the same conditions which made old strategies very successful in the past are no longer here, which is why we should start applying alternative and creative property strategies that provide more responsive solutions to modern property complications. For instance, rather than take out a new bank loan, a more practical solution for homebuyers is to assume the existing loan of a property and negotiate to pay the remaining equity in increments. In that way, buyers may be able to minimise upfront costs, which make the whole buying process more convenient. Sellers, on the other hand, will be able to move away from unwanted debt and create a passive income stream at the same time," according to Mr. Otton.
Visit http://www.rickotton.co.uk/ today to get more information about creative seller finance strategies and how these strategies can be applied in changing market conditions.
About Rick Otton
Rick Otton is a property investment professional who, over the last 23 years, has introduced innovative real estate strategies to the UK, Australian and the United States. His creative 'low-risk, high-reward' approach to buying and selling houses is exemplified in his own business, We Buy Houses.
This year marks the 10 year anniversary of Mr Otton introducing his strategies to the UK, and the 5 year anniversary of his innovative 'Buy A House For A Pound' process – one that attempted to be emulated by others. His constant process of strategy refinement, and adapting to the ever-changing real estate market, continues to place him at the forefront of property investment education.
In 2012 Rick Otton published his Australian book 'How To Buy A House For A Dollar' which was named in the list of Top 10 Most Popular Finance Titles for 2013. A UK version is on the drawing board for publication in 2014.
Mr Otton freely shares insights into his non-bank-loan strategies that have allowed everyday UK men and women to beat the rental cycle and have their own homes. He coaches others on how to build profitable businesses by facilitating transactions that focus on the needs of potential buyers and motivated sellers.