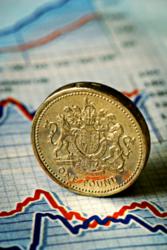 People have been conditioned to think that they must work hard, save for a deposit, and struggle for 25 or 30 years to repay a mortgage in order to own property - not so
(Vocus/PRWEB) February 28, 2011
Rick Otton has been successfully investing in property in Australia, the USA, UK and New Zealand for years - even in troubled economic times. He has now released a free report entitled 'The Big Property Lie' that reveals how UK property investing can become a reality, despite what the banks and media would have us believe.
Otton has spent years developing innovative property investment strategies that fit with the laws of each of the countries in which he invests, and created training programs that teach others to do what he does - make money with property, even in difficult economic times.
Buy A House For A Pound?
"If football clubs, banks and businesses can be bought for a pound, why not real estate?" asks Otton.
The way that Otton approaches UK real estate investing is unconventional, yet simple.
"And that" he says "is why it can be so hard for many to understand why more people are not buying property - my way"
"People have been conditioned to think that they must work hard, save for a deposit, and struggle for 25 or 30 years to repay a mortgage in order to own property - not so." he says.
Mr Otton had been running We Buy Houses in the US and Australia for years, but found that he was continually being asked by people all over the world, particularly in the UK, if his methods work in their country. They wanted to learn more about the different, and profitable, ways he invests in property.
Answering the constant barrage of questions was absorbing too much of his property investing time, so he began creating educational and information products to satisfy the demand for information about his cash flow investing strategies.
Often he would hear from aspiring UK property investors that his methods would not work in the UK because of x, y or z. Most people were looking for reasons for why it wouldn't work, rather than ways to make it happen.
Otton believes that "Success does not come to 'glass half-empty' people."
But then, in 2001 one person from the UK recognized the potential - so much so that he took a plane to Australia to attend one of Mr Otton's courses.
"He made £55,000 profit over the next 18 months" enthused Otton "just by following my course, to the letter."
The Otton concept of 'Buy A House For a Pound' is not a new one. Recent history tells us that the Chelsea Football Club, Hull City and Swansea City were each bought for a pound. In 1995 Barings bank - was sold to ING for a pound. In 2006 furniture store MFI, yes, sold for a pound. In 2009 Honda Racking F1 -- one pound.
Free Video Tutorial
Mr Otton's free report, specifically about UK property investing, 'The Big Property Lie" has been designed help people in the UK understand his strategies, and to share the success stories of his students. In fact he will be in the UK in 2011 to catch up with his most successful students, and to begin mentoring new ones.
"Since I've been coming to the UK, the feedback I've received is sensational, and I am heartened to see so many of the people who have studied with me become such great successes. They appreciated me giving them the facts, without the hype, and without getting fleeced along the way." he said.
'The Big Property Lie' can be accessed now at rickotton.co.uk/bigpropertylie/
About Rick Otton
Rick Otton is an original pioneer of creative property strategies. He is founder and CEO of We Buy Houses, a leading property enterprise which operates in the property markets of the United Kingdom, New Zealand, USA and Australia.
In 1991 he uncovered an innovative strategy of buying and selling real estate and went on to amass a portfolio of 76 properties in his first twelve months of active investing.
Since 2001, Rick has taught over 30,000 students to buy, sell and trade residential property without banks, debt or risk. By employing these same strategies many of Rick's students have made over a million dollars a year in cash and equity, using little or none of their own money, year after year.
In 2008 Rick revealed his strategies in the United Kingdom and became the creator of 'Houses for a Pound'.
He has appeared in the following Australian TV programmes: 2004 ABC documentary 'Reality Bites' and on Today Tonight, Insight and A Current Affair. In October 2007 Rick gave a way a house on national TV during 2 episodes of Channel 9's Hot Property.
Rick Otton has also been featured in Your Property Network, Australian Property Investor, Lifestyle Trader Magazines and in the books: The Secrets of Property Millionaires Exposed!, Ideas: Original Perspectives On Life and Business From Leading Thinkers, Think and Grow Rich in Property, Insider Property Secrets, and Walking With The Wise.
###