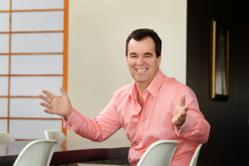 ...if new home construction costs are to rise, then competition to buy existing homes will increase...
(PRWEB) November 22, 2011
After years of often heated debate, the Australian government's 18 'Clean Energy Future' Bills became law after passing through the Senate on November 8. Just how the new Carbon Tax will affect individuals is still being analysed, but Australian property investment creative thinker, Rick Otton, believes new home buyers will bear some of the burden.
The Carbon Tax, which will come into effect on July 1, 2012, imposes a financial impost on the country's top carbon emitting companies - those whose operating facilities emit over 25,000 tonnes of carbon dioxide. These businesses include those that manufacture key building materials: steel, aluminium and cement.
"It would be difficult to believe that those companies who are liable to pay the Carbon Tax will not pass it on by increasing their prices accordingly" said Mr Otton. "And it is the bank accounts of new home builders and purchasers that will feel the effect."
Rick Otton believes, however, that wherever there are challenges, there are also opportunities to be seized, particularly for property investors who are prepared to think creatively.
"Right now, the real estate market is in a state of relative hibernation. As the time draws near for the introduction of the Carbon Tax, the 'penny will drop' that if new home construction costs are to rise, then competition to buy existing homes will increase" said Otton. "I believe that those who purchase now, particularly if they look at rent to buy opportunities, may be in time to beat a rush for these properties."
Mr Otton is acknowledged internationally as a real estate investment innovator. The strategies he teaches have enabled the often disenfranchised wannabe home buyer - including the self employed and those without a big deposit - to become home owners.
"Rent to buy strategies are easy to learn and implement, but the big lenders just don't want you to know about them" says Mr Otton. "And by using them in the current market, I believe, will open up a whole new world of property investment opportunities."
More information is available at rickotton.com
About Rick Otton
Entrepreneur, Author, Speaker and Property Coach
Rick Otton is a self-made multi-millionaire and real estate consumer advocate, property investor and business owner.
He is the founder and director of We Buy Houses Pty Ltd, a leading property enterprise which has successfully expanded into the international markets of Australia, United Kingdom, New Zealand and USA.
In 1991, Rick Otton uncovered an innovative strategy of buying and selling real estate and went on to amass a portfolio of 76 properties in his first 12 months of investing. Rick buys, sells and trades property, using little or none of his own money, and structures transactions to create positive cash flow.
Since 2001, Rick has taught nationally and internationally over 35,000 students how to buy, sell and trade residential property without getting bank loans or acquiring debt, using little cash and minimising risk.
Many of Rick's students have been able to create wealth, buy their first home, restructure a negatively geared property to make it cash flow positive and build their property portfolio year after year.
Rick's mission is to transform the way people buy and sell property - to empower others with the knowledge there is another way. He regularly meets with leading government officials who seek his advice on solving the housing affordability crisis.
His philosophy has been highlighted in various Australian TV shows. He appeared in the ABC documentary 'Reality Bites' as well as 'Today Tonight' and 'Hot Property'.
Rick has also been profiled in numerous national and international magazines and books as he shows everyday people how to create wealth in real estate, without bank loans or saving large deposits.
rickotton.com
###