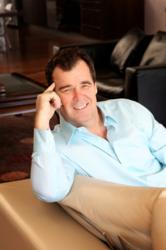 For the first time in my life I found a way to help people, financially provide for my family and make money... I can't express to you how good it feels
(Vocus/PRWEB) April 08, 2011
Five years ago, Indian born Englishwoman Reena Malra realized that she needed to take massive action if she was to change her life and achieve her dream - financial security for her family. Ms Malra has now revealed in a special interview with her mentor, Rick Otton, exactly how she managed to beat the seemingly impossible odds to establish a successful UK property investment business.
Introducing the interview, Otton says "I was so impressed with Reena's implementation of my strategies and her increasingly profitable transactions that I asked her to share her story with the broader community. She is an inspiration for others reach for their own financial security".
A single mother with two children, Ms Malra explained that, like so many others, she was caught in a work/life imbalance. After investing in a variety of property-related courses, she says that it was only after hearing Otton's strategies that she found the innovative UK property investing ideas that would deliver her dream.
"I had jumped on the property investing train heading for the next stop... Wealth. On my journey I came across lots of property investing strategies including BMV deals which I did for a while then that train came to a very quick halt when bank financing dried up." she explained.
It was then that she attended one of Otton's intensive workshops, known for teaching creative and innovative strategies for property investors.
Reena's Shares Details Of Her First Transaction
"Once I started implementing Rick's strategies, I managed to source a seller who wanted to sell a house and source a buyer who wanted to buy a house. Deal done."
"I was given £5,000 upfront, making £350 per month in cash flow and a backend profit of £50,000 and it was so easy. The best thing though, was that Rick has given me a toolset that I have for life. I can solve sellers' problems and I can help buyers jump on the property ladder, and at the same time be financially rewarded."
"For the first time in my life I found a way to help people, financially provide for my family and make money... I can't express to you how good it feels."
In this inspiring free interview, Ms Malra reveals how this first transaction has set the scene for her to grow her property portfolio, create new opportunities for UK property investing, and to begin living the lifestyle to which she aspired.
Next Workshop
Otton's next workshop will be held in London in April 2011, with places approaching wait-list status. Those who have secured their seats, however, are set to receive new perspectives on UK property investing, and will have the opportunity to meet Reena Malra to learn more about her property investment journey.
Learn more at rickotton.co.uk
About Rick Otton
Rick Otton is an original pioneer of creative property strategies. He is founder and CEO of We Buy Houses, a leading property enterprise which operates in the property markets of the United Kingdom, New Zealand, USA and Australia.
In 1991 he uncovered an innovative strategy of buying and selling real estate and went on to amass a portfolio of 76 properties in his first twelve months of active investing.
Since 2001, Rick has taught over 30,000 students to buy, sell and trade residential property without banks, debt or risk. By employing these same strategies many of Rick's students have made over a million dollars a year in cash and equity, using little or none of their own money, year after year.
In 2003 Rick revealed his strategies in the United Kingdom and became the creator of 'Houses for a Pound'.
He has appeared in the following Australian TV programmes: 2004 ABC documentary 'Reality Bites' and on Today Tonight, Insight and A Current Affair. In October 2007 Rick gave a way a house on national TV during 2 episodes of Channel 9's Hot Property.
Rick Otton has also been featured in UK magazine Your Property Network, Australian Property Investor, Lifestyle Trader Magazines and in the books: The Secrets of Property Millionaires Exposed!, Ideas: Original Perspectives On Life and Business From Leading Thinkers, Think and Grow Rich in Property, Insider Property Secrets, and Walking With The Wise.
###