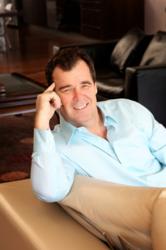 Anyone over 35 who is seeking a 30 year mortgage, but who has no other investments and little superannuation, will have their applications questioned.
Sydney, Australia (Vocus/PRWEB) February 17, 2011
Australia's recently released new National Consumer Credit Laws include 'responsible lending guidelines' which could adversely affect 'older' borrowers whom they describe as -- wait for it -- over 35 years of age.
CEO of We Buy Houses, Rick Otton, believes that home loan seekers and refinancers who are in their 40s and 50s will be in very real danger of banks rejecting their loan applications. He explains:
"Unless they can demonstrate that their mortgage can be fully repaid from investments and assets, that do not include the sale of their primary place of residence, they are unlikely to be approved."
The reasoning behind the 'responsible lending guideline', he said, is that borrowers who need to sell their home in order to repay a mortgage could result in them falling into poverty.
Property Investors
These laws, too, impact on those Australians in the over 35 age group who are involved in property investing. They often use the equity in their own homes to purchase investment properties, a practice that the lenders will no longer embrace if the primary residence is left vulnerable.
Otton is amazed that the new National Consumer Credit Laws have not been given more publicity.
"The new Laws impact so many people, regardless of whether they are hoping to purchase or refinance their home, or invest in property." he said.
"Anyone over 35 who is seeking a 30 year mortgage, but who has no other investments and little superannuation, will have their applications questioned."
Alternative Ways To Finance Property Investing
Rather than being at the mercy of lending institutions, Rick Otton believes that more and more Australians will become creative in the ways that they approach property investing.
"With banks now wanting older borrowers to have other investments and superannuation to cover their loans, astute property investors who are unable or unwilling to meet this criteria, are seeking out and embracing alternatives to traditional lenders." he said.
He believes that it is vital for home owners and investors to consider their options very carefully before selling any existing property, especially if their intention is to repurchase or reinvest.
More information from Rick Otton on home loan and property investing alternatives can be found at RickOtton.com
About Rick Otton
Rick Otton is an original pioneer of creative property strategies. He is founder and CEO of We Buy Houses, a leading property enterprise which operates in the property markets of the United Kingdom, New Zealand, USA and Australia.
In 1991 he uncovered an innovative strategy of buying and selling real estate and went on to amass a portfolio of 76 properties in his first twelve months of active investing.
Since 2001, Rick has taught over 30,000 students to buy, sell and trade residential property without banks, debt or risk. By employing these same strategies many of Rick's students have made over a million dollars a year in cash and equity, using little or none of their own money, year after year.
He has appeared in the 2004 ABC documentary 'Reality Bites' and on Today Tonight, Insight and A Current Affair. In October 2007 Rick gave a way a house on national TV during 2 episodes of Channel 9's Hot Property.
Rick Otton has also been featured in Australian Property Investor, Lifestyle Trader Magazines and in the books: The Secrets of Property Millionaires Exposed!, Ideas: Original Perspectives On Life and Business From Leading Thinkers, Think and Grow Rich in Property, Insider Property Secrets, and Walking With The Wise.
###