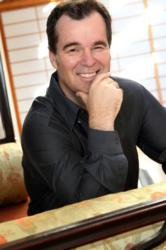 Most people still believe that the banks hold all the power when it comes to home ownership or property investing.
(PRWEB) May 10, 2012
Known the world over as an innovator in the property investment world, Australian Rick Otton, now reveals his strategies in a just-published real estate book 'How To Buy A House For A Dollar'. In it he takes readers on a journey that, he says, will create property investors of even the most cash-strapped people, if they are prepared to use some creative thinking.
"The property purchase systems in Australia and New Zealand are antiquated, and that's just how the traditional lenders like it" says Rick Otton, who is widely recognized as the creator and teacher of some of the most innovative property investment strategies that have been embraced around the world.
"Most people still believe that the banks hold all the power when it comes to home ownership or property investing" explained Mr Otton. "A dramatic shift in mindset needs to take place if, for instance, the self-employed or those without a deposit are to enter the property market."
"Even with government grants, many first home buyers still struggle to negotiate all of the obstacles that the banks present them in the home loan approval process" explained Mr Otton.
In 'How To Buy A House For A Dollar' Mr Otton explains strategies that help both buyers and sellers to achieve the real estate outcomes they want, by transforming the way they think.
"Challenging economic times present amazing property investing opportunities for creative thinkers. In 'How To Buy A House For A Dollar' I am sharing the strategies that I have developed and refined over almost 30 years, and taught my students for over 10 years," said Mr Otton.
The Rick Otton book covers:

How you can buy property for just $1 with no deposit and no bank loan
The secret of turning a negatively geared property into a positive cash flow
How to find positive cash flow properties, even in capital cities
How to find 10 times more buyers if you ever need to sell your property
How to join a new breed of first home buyers and real estate millionaires
'How To Buy A House For A Dollar' was launched nationally in May 2012, and is available at all good booksellers, including:
Dymocks
Angus & Robertson
QBD
Collins
Berkelouw
and many independent book stores.
Details about this new Rick Otton book can be found at howtobuyahouseforadollar.com
About Rick Otton
Rick Otton is an original pioneer of creative property strategies. He is founder and CEO of We Buy Houses, a leading property enterprise which operates in the property markets of the United Kingdom, New Zealand, USA and Australia.
In 1991 he uncovered an innovative strategy of buying and selling real estate and went on to amass a portfolio of 76 properties in his first twelve months of active investing.
Since 2001, Rick has taught over 30,000 students to buy, sell and trade residential property without banks, debt or risk. By employing these same strategies many of Rick's students have made over a million dollars a year in cash and equity, using little or none of their own money, year after year.
In 2008 Rick revealed his strategies in the United Kingdom and became the creator of 'Houses for a Pound'.
He has appeared in many Australian TV programs including the 2004 ABC documentary 'Reality Bites' and on Today Tonight, Insight and A Current Affair. In October 2007 Rick gave a way a house on national TV during 2 episodes of Channel 9's Hot Property.
Rick Otton has also been featured in Your Property Network, Australian Property Investor, Lifestyle Trader Magazines and in the books: The Secrets of Property Millionaires Exposed!, Ideas: Original Perspectives On Life and Business From Leading Thinkers, Think and Grow Rich in Property, Insider Property Secrets, and Walking With The Wise.
Learn more about Rick Otton at More information, including testimonials from real students, is available at http://www.rickotton.com