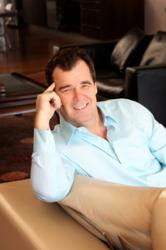 For too long we have been told by the high end of town that the only way to buy a home (link) is to work hard, save, and use up our life savings as a deposit
(Vocus/PRWEB) February 22, 2011
A new free report by property investing expert, Rick Otton, has identified some innovative solutions for people looking at UK property investing in what is acknowledged to be a very difficult market.
It has been reported that because of falling property prices, almost 4 million UK home owners are in a state of negative equity -- their properties are worth less than their mortgages.
The National Housing Federation (NHF) reports that in 2007 the average home buyer in England paid almost £217,000 for a home. Current estimates suggest that it will not be until 2014 that prices will recover enough to see them in a situation where their properties will be worth more than they paid.
Otton believes that following conventional bank/deposit/mortgage traditions, home owners and investors are putting themselves at a massive disadvantage.
"For too long we have been told by the big end of town that the only way to buy a home is to work hard, save, and use up our life savings as a deposit," explained Mr Otton.
"And then we are made to jump through endless hoops before we are deemed acceptable to borrow their money. Those with no credit history, or who are self-employed, are really challenged when looking to borrow to buy a home," he said.
2011 and Beyond
The NHF reports that house prices in England are expected to fall by a further 3% in 2011, which will further exacerbate the negative-equity situation. Home owners wanting to sell their properties, because meeting repayments has become impossible, are the ones who are in particularly desperate situations.
PricewaterhouseCoopers has warned that prices may not reach the levels of the property peak for another decade.
The British government as well has done its bit worsen the situation with its decision to withdraw affordable housing funding and to do away with regional house-building targets.
David Orr, NHF chief executive recently told the BBC that "Proposed caps on housing benefit payments could also put nearly a million people on low incomes at risk of losing their home."
The Alternatives are Here, Now
Mr Otton, in his free report "The Big Property Lie!" discusses some of the ways that he has, by 'buying a house for £1', gone from £0 to £1.7 million in just 17 months, during very difficult economic times. He is teaching others now to do the same, and the report includes some very real case studies from the UK.
Otton believes that by 'thinking outside the box' home ownership is within reach of everyone, and that there has perhaps never been a better time to invest in UK property - if you are prepared to embrace the alternatives to the work-save-deposit-debt system.
His free report is available now at rickotton.co.uk/bigpropertylie
About Rick Otton
Rick Otton is an original pioneer of creative property strategies. He is founder and CEO of We Buy Houses, a leading property enterprise which operates in the property markets of the United Kingdom, New Zealand, USA and Australia.
In 1991 he uncovered an innovative strategy of buying and selling real estate and went on to amass a portfolio of 76 properties in his first twelve months of active investing.
Since 2001, Rick has taught over 30,000 students to buy, sell and trade residential property without banks, debt or risk. By employing these same strategies many of Rick's students have made over a million dollars a year in cash and equity, using little or none of their own money, year after year.
He has appeared in the 2004 ABC documentary 'Reality Bites' and on Today Tonight, Insight and A Current Affair. In October 2007 Rick gave a way a house on national TV during 2 episodes of Channel 9's Hot Property.
Rick Otton has also been featured in Australian Property Investor, Lifestyle Trader Magazines and in the books: The Secrets of Property Millionaires Exposed!, Ideas: Original Perspectives On Life and Business From Leading Thinkers, Think and Grow Rich in Property, Insider Property Secrets, and Walking With The Wise.
# # #