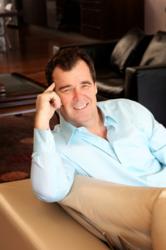 Through my teachings, people have discovered that they no longer have to go cap-in-hand to traditional lenders in order to become property investors
(Vocus/PRWEB) March 10, 2011
After 20 successful years in the US and Australia real estate investment markets, in 2008 Rick Otton brought his unconventional property investing strategies to the UK. The time was right, it seems. Because now, fueled by the success stories from previous students, his training workshops sell out in record time - much to the surprise of the banks.
His next workshop, to be held in London in April 2011, is no exception, with places expected to approach wait-list status. Those who have secured their seats, however, are set to receive new perspectives on UK property investing.
The Banks Have Lost Control
In Otton's free report "The Big Property Lie", he explains how, by thinking strategically, UK property investing is within the reach of almost everyone - even in difficult economic times, and even without a deposit.
When starting out in real estate investing, Otton studied the traditional process of buying and selling. "In the process, I found opportunities, and created a series of systems, strategies and processes which meant that literally anyone could buy a property without a bank loan, a mortgage, or any cash to invest whatsoever." he said.
And the banks, he says, don't want you to know about these options.
"Through my teachings, people have discovered that they no longer have to go cap-in-hand to traditional lenders in order to become property investors" explained Mr Otton, "and, as a result, those at the top end of town would have preferred that I'd never set foot in the UK."
Growing Number Of Evangelists For Otton's Strategies
Those who have become UK property investors after attending Otton's previous workshops openly share their successes.
"I attended Rick Otton's course in October 2010, by the end of October I completed 32 deals and have pulled almost £150,000 pounds out of these deals!" says Mark Canning of Housten, United Kingdom.
Ben Rogers, from Kent, was already an active property investor when he attended Rick's conference in 2009, but since then has exploded his portfolio by using every strategy Rick teaches to devastating effect.
"Rick is obviously a world expert in his field and he is a pleasure to learn from.  A great presenter, a great tutor. Rick is the Godfather of options." says Ben.
Such is the success of Otton's strategies for buying property in the UK that others are teaching them, running lectures to thousands of people at a time. They now declare that the future of UK property investing lies in Lease Options and Delayed Completions - exactly what Otton was teaching back in 2008.
But that learning style is not for Otton. Delivering a presentation to the masses, he believes, does not provide the interaction needed to make a success of his strategies.
"My workshops allow for Q&A, feedback and involvement. The numbers are strictly limited to provide the best environment for my students to really understand the opportunities that are available to them. They can network with like-minded people - some even establish joint venture relationships." he says.
The Big Property Lie
The first step to understanding how Rick Otton's UK property investment options work, and why the banks would rather you didn't know about them, is by downloading his free report "The Big Property Lie". It reveals ways to buy a home in the UK without the need to save for a deposit, apply for a mortgage, and take 30 years to pay it off.
The Big Property Lie is available as a free download at: rickotton.co.uk/bigpropertylie/
About Rick Otton
Rick Otton is an original pioneer of creative property strategies. He is founder and CEO of We Buy Houses, a leading property enterprise which operates in the property markets of the United Kingdom, New Zealand, USA and Australia.
In 1991 he uncovered an innovative strategy of buying and selling real estate and went on to amass a portfolio of 76 properties in his first twelve months of active investing.
Since 2001, Rick has taught over 30,000 students to buy, sell and trade residential property without banks, debt or risk. By employing these same strategies many of Rick's students have made over a million dollars a year in cash and equity, using little or none of their own money, year after year.
In 2008 Rick revealed his strategies in the United Kingdom and became the creator of 'Houses for a Pound'.
He has appeared in the following Australian TV programmes: 2004 ABC documentary 'Reality Bites' and on Today Tonight, Insight and A Current Affair. In October 2007 Rick gave a way a house on national TV during 2 episodes of Channel 9's Hot Property.
Rick Otton has also been featured in Your Property Network, Australian Property Investor, Lifestyle Trader Magazines and in the books: The Secrets of Property Millionaires Exposed!, Ideas: Original Perspectives On Life and Business From Leading Thinkers, Think and Grow Rich in Property, Insider Property Secrets, and Walking With The Wise.
###