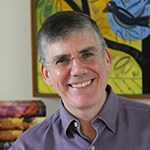 St. Louis, MO (PRWEB) August 27, 2013
The St. Louis County Library Foundation's Reading Garden Event Series presents a special night with young adult literary sensation Rick Riordan. Author of the phenomenally popular Percy Jackson and the Olympians series, Riordan will discuss the latest installment in his Heroes of Olympus Series, "The House of Hades."
The event will take place at Library Headquarters (1640 S. Lindbergh Blvd.) on Saturday, October 12 at 7:00 p.m. Ticket packages are $25 (admits ONE and includes one pre-signed copy of "The House of Hades") or $40 (admits TWO and includes one pre-signed copy of "The House of Hades"). Tickets can be purchased through http://www.slcl.org or at St. Louis County Library Headquarters starting at 9:00 am on Sunday, September 1.
The format of the evening will be a presentation by Mr. Riordan followed by questions from the audience. There will not be a book signing following the presentation. A limited number of additional pre-signed books will be available for purchase from Left Bank Books.
A spin-off from the popular Percy Jackson series, Riordan's House of Olympus books follow a new generation of demigods as well as old friends from the Percy Jackson series. In "The House of Hades," Percy and Annabeth have tumbled into a pit leading straight to the Underworld. The other five demigods must find the mortal side of the Doors of Death. Will they succeed in time to save Percy and Annabeth and stop Gaea's armies from attacking Camp Half Blood?
Rick Riordan is also the author of "The Kane Chronicles" series, as well as all the books in the #1 New York Times best-selling Percy Jackson and the Olympians series: "The Lightning Thief," "The Sea of Monsters," "The Titan's Curse," "The Battle of the Labyrinth," and "The Last Olympian." The hit films "Percy Jackson and the Lightning Thief" and "Percy Jackson: Sea of Monsters" are based on his books. His previous novels for adults include the hugely popular "Tres Navarre" series, winner of the top three awards in the mystery genre.
The program is presented by Maryville University.
St. Louis County Library Foundation's Reading Garden Event Series hosts free family events with authors and musicians. Sponsors include Commerce Bank, Companion, and the Sara Guth Costigan Memorial Fund.
Program sites are accessible. Upon two weeks notice, accommodations will be made for persons with disabilities. Contact St. Louis County Library by phone 314-994-3300 or visit http://www.slcl.org.