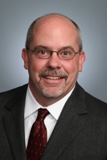 The Midwest market for daycare, childcare or educational services businesses is hot right now.
Minneapolis, MN (PRWEB) June 07, 2013
Rick Elliott, business broker with Sunbelt Midwest closed the transaction on May 24, 2013. The business which is licensed to service 99 children, sold for 97% of the original asking price to a private buyer.
Sunbelt Midwest's team showed the business to 110 interested buyers generating multiple offers to purchase. Elliott was able to finalize the sale by negotiating with the seller and buyer to secure bank financing and seller financing terms.
"The sale had some challenges," said Elliott, "getting both parties to the closing table required the buyer's ability to obtain bank financing. In addition, the seller had to agree to partial financing for a low interest rate of 5.75%. This business has a very positive cash flow, which made the opportunity attractive to buyers. The Midwest market for daycare, childcare or educational service businesses is hot right now."
According to BizBuySell.com, the Internet's largest business for sale marketplace, approximately 930 daycare, childcare and educational service businesses are currently for sale nationwide.
Elliott continued, "This sale marks the second educational and childcare services business I've sold in the last year. Sunbelt Midwest currently has eight available opportunities in this industry niche throughout the Milwaukee, Chicago, and Twin Cities. These types of service businesses can be very profitable, easy to run and rewarding for the right buyer. Typically this type of sale is structured so the debt can be covered with enough left over for a reasonable salary. Buying an established business has a lot less risk then starting a new business from scratch and provides immediate income."
Rick Elliott is a licensed Minnesota business broker and a long-standing member of the financial and business brokerage community. He works with CPA's, certified financial advisors, and attorneys to service clients' needs. Elliott has spent a tremendous amount of time coaching youth athletics and supporting Can Do Canines, a non-profit organization dedicated to enhancing the quality of life for people with disabilities by creating mutually beneficial partnerships with specially trained dogs.
About Sunbelt Midwest
Sunbelt Midwest is an elite division of Sunbelt, the largest organization of business brokers and M & A professionals in the world. With five offices in Minneapolis, Minnesota; Chicago, Illinois; and Milwaukee, Wisconsin, Sunbelt Midwest is a premier brokerage. The business brokers and M & A intermediaries of Sunbelt Midwest, consistently rank in the top performers of Sunbelt International. Sunbelt Midwest is trusted with coordinating all of the national franchisor relationships for Sunbelt. Because of this interaction, Sunbelt Midwest has a unique ability to market businesses throughout Sunbelt internationally. Sunbelt Midwest truly has a GLOBAL reach!