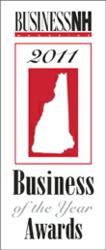 We believe that our commitment to provide our clients with exceptional service is what separates us from our competition.
Londonderry, NH (PRWEB) May 20, 2011
Achieving business excellence is no easy task these days. Businesses are expected to meet the needs of the consumer by producing results and products faster, and with more efficiency than ever before. There are few businesses in each industry that can achieve and maintain their excellence throughout the years, and it is because of that difficulty that Business New Hampshire Magazine has elected to name Ride-Away as the 2011 Business of the Year in the Retail/Wholesale category. Ride-Away was hand selected amongst a highly competitive and diverse pool of businesses from across the state by a panel of judges.
A screening committee made up of members of the NH Association of Chamber of Commerce Executives (NHACCE) had the difficult task of paring the remarkable field of applicants to three semifinalists in each category. From there, a Panel of Excellence with executives from the 2010 Business of the Decade winning companies selected this year's recipients after careful consideration and great debate.
"This is a great achievement for Ride-Away," says Mark Lore, President and CEO of Ride-Away. "It's not just about selling wheelchair vans and adaptive equipment to our customers…it's about making sure that we do the right thing for our customers every time. They are the heroes in this, and our loyal customers are a part of the reason that we are able to achieve great things as a company and as a community. It is also because of our employees' commitment to seeing that our customers are always taken care of, each and every day."
Ride-Away employees at each of their 12 east coast locations volunteer over 7,000 hours of their time annually to various non-profits and charitable causes in their communities. As a company, Ride-Away donates 10% of its annual earnings to local organizations as well. Giving year round has become a staple in Ride-Away's charitable efforts, with their record breaking donations to the Heritage United Way campaign and an in-house fundraising campaign called 'Comfort for a Cause'.
Ride-Away's Vice President Jaime Kuczewski created the 'Comfort for a Cause' program in 2008 after many employees were looking for ways to donate throughout the year. This program allows employees to wear jeans to work for a $5 donation, which goes to local families and non-profit organizations throughout the year. "I found myself constantly thinking about those other families and amazing organizations that also needed our help, after all of our company's donations were given out for the year," Jaime said. "It was frustrating to know that there are still families and organizations out there that needed our help, and I knew that our employees had felt the same way. By creating our 'Comfort for a Cause' donation program, we are giving our employees the chance to give back to various organizations and families throughout our communities."
Ride-Away achieves business excellence by continuing to be at the forefront of the vehicle modification industry. In just this past year alone, Ride-Away launched three new, innovative products that have allowed their customers more options with their mobility equipment needs. These products include the GoShichi Wheelchair Accessible Pick-Up Truck, the Mobility Conquest Wheelchair Accessible Motorcycle, and the most revolutionary driving control products from Guidosimplex. These ground-breaking products have given Ride-Away's clients more options, and more freedom to go where they want to go, when they want to. As the leader in providing the finest mobility equipment options in New Hampshire, Ride-Away knows that in order to remain at the top of the mobility industry, they must continue to offer innovative and ground-breaking products to their clients.
"We believe that our commitment to provide our clients with exceptional service is what separates us from our competition," says Lore. "Our locations have received almost 1,000 unsolicited customer testimonials over the last decade, and this customer feedback is truly what we live for! The commitment and dedication to our customers that our employees have shown over the years is truly remarkable. The Business of the Year Award is a true reflection of the employees we have here at Ride-Away."
ABOUT RIDE-AWAY: (http://www.Ride-Away.com)
Ride-Away is America's largest provider of wheelchair vans and adaptive equipment for people with disabilities. Ride-Away products are used by individuals with minor to profound disabilities requiring additional assistance while traveling and range from hand controls and lifts to raised door and lowered floor vehicle modifications. Founded in 1986, Ride-Away's 12 East Coast locations are committed to offering a broad selection of specialized vehicles and services to meet the needs of every customer. All of Ride-Away's locations are also QAP (Quality Assurance Program) certified through the National Mobility Equipment Dealers Association (NMEDA), resulting in Ride Away being held to the highest standards in the industry. For more information, call (888)-RIDE-AWAY (888-743-3292) or visit our website at http://www.Ride-Away.com.
About Business NH Magazine (http://www.businessnhmagazine.com)
Business NH Magazine was started in 1983 as New Hampshire's first statewide monthly business publication. Today, the magazine is known for its in-depth business coverage, special reports and directories, and competitions that celebrate the strength of the state's business community. It continues to be NH's only monthly business publication with a readership of 50,000 key decision-makers and business leaders.
# # #