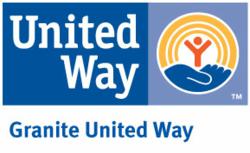 Ride-Away is honored to have received this award, and is looking forward to having an even more successful campaign in 2011.
Londonderry, NH (PRWEB) May 26, 2011
Giving unconditionally and expecting nothing in return is one of the values that Ride-Away (America's largest provider of wheelchair accessible vehicles and mobility equipment for people with disabilities) has firmly believed in since they have been in business. Since 2003, employees at Ride-Away's 12 east coast locations have been actively participating in the United Way's Annual Day of Giving Campaign and have risen over $130,000. This past campaign was Ride-Away's most successful thus far, and the Granite United Way recognized Ride-Away for their generosity through their workplace campaigns by presenting them with the 2010 GIVE Award during their Annual Community Celebration.
"Year after year, our employees continue to donate to many different organizations throughout each of the communities in which we work and live, to make those places a better place to be," says Jaime Kuczewski, Ride-Away Vice President. "When trying to find a non-profit cause to be passionate about, the United Way provided us with a united cause that allows us to still be passionate about those individual causes, while coming together as a team and truly getting excited about raising an amount and working together to be a part of something bigger."
"The commitment that our employees show towards improving the lives of individuals and families in our communities through the United Way Campaign continues to grow each year. Ride-Away is honored to have received this award, and is looking forward to having an even more successful campaign in 2011."
Each day, Ride-Away employees come to work dedicated to not only providing the highest quality wheelchair vans, but also to enriching the quality of life to individuals and families in their respective communities, and it showed with this year's record breaking Heritage United Way Day of Giving Campaign. Each Ride-Away location came together to donate over $30,000 to their local Heritage United Way Chapters in 2010, which is a 45% increase from last year's donation totals. Throughout the years, employees have been able to help the United Way build better communities and improve the lives of families and organizations that are in need of help, which has always been a part of Ride-Away's core values.
Ride-Away employees participate in many different fundraising programs with local non-profit organizations year-round, as well as their own community giving initiative called Comfort for a Cause, which allows employees to wear jeans to work by donating just $5 every time they wear jeans. Ride-Away has been promoting the Comfort for a Cause program out of their Corporate Office in Londonderry NH for over 2 years now, and during that time employees have raised over $9,000.
"I found myself constantly thinking about those other families and amazing organizations that also needed our help, after all of our company's donations were given out for the year," Jaime said. "It was frustrating to know that there are still families and organizations out there that needed our help, and I knew that our employees had felt the same way. By creating our 'Comfort for a Cause' donation program, we are giving our employees the chance to give back to various organizations and families throughout our communities. Even in these tough economic times, Ride-Away and its employees still embody our corporate culture of giving back and improving the lives of those in our community."
That program alone has helped many local organizations and families go where they want to go and do the things they want to do. Just this past year, Ride-Away donated a wheelchair accessible vehicle to Isaiah Gomez, a 13-year-old boy that has been actively living with Duchenne Muscular Dystrophy since he was 4 years-old. His family had to depend on local transportation organizations to bring him to and from places such as school and doctors appointments, so when Ride-Away heard about Isaiah's situation, they were able to donate a wheelchair accessible van. With some of the proceeds collected by the Comfort for a Cause program they were also able to give him and his family gift certificates, video games, and tickets to sporting events. Now, Isaiah can go where he wants, when he wants.
"Our continued successes have been a direct result of us carrying out our core values," says Mark Lore, Ride-Away President/CEO. "Giving back to organizations such as The United Way is so very important to us because we understand how much of a positive impact it has on the individuals in our local communities. I am extremely proud of our employees for their commitment and dedication towards The United Way campaign this year. We are a company that was built upon the notion of giving back to others, unconditionally, not because we are asked to, but because it is what we were meant to do."
With organizations such as Granite United Way, Ride-Away and its employees are able to continue to have a positive impact on the lives of the people, programs, and organizations in our local communities each and every day. Ride-Away has been a proud supporter of Granite United Way for the past 8 years and they are looking forward to continuing that relationship for many more years to come.
ABOUT RIDE-AWAY: (http://www.Ride-Away.com)
Ride-Away is America's largest provider of wheelchair vans and adaptive equipment for people with disabilities. Ride-Away products are used by individuals with minor to profound disabilities requiring additional assistance while traveling and range from hand controls and lifts to raised door and lowered floor vehicle modifications. Founded in 1986, Ride-Away's 12 East Coast locations are committed to offering a broad selection of specialized vehicles and services to meet the needs of every customer. All of Ride-Away's locations are also QAP (Quality Assurance Program) certified through the National Mobility Equipment Dealers Association (NMEDA), resulting in Ride Away being held to the highest standards in the industry. For more information, call (888)-RIDE-AWAY (888-743-3292) or visit our website at http://www.Ride-Away.com.
ABOUT GRANITE UNITED WAY: (http://www.graniteuw.org)
The Granite United Way serves over half a million residents in NH and VT and covers nearly 40% of the state's geographic territory. Unifying the already closely integrated United Ways was a logical step in creating various efficiencies that will improve program offerings and maximize donor dollars in each community. At Granite United Way, we are committed to investing in the areas of the community with the most critical needs- education and lifelong learning, physical and mental health and wellness and housing and economic self-sufficiency. By focusing on these investment initiatives, we are helping people in a new way; we are breaking negative cycles and tackling the root causes of problems to create lasting change. Because we all win when a child succeeds in school, when a family becomes financially stable, when people have good health. Give. Advocate. Volunteer. LIVE UNITED.
###