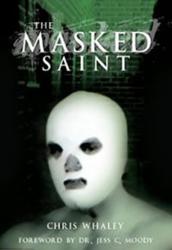 THE MASKED SAINT
Nashville, TN (PRWEB) June 17, 2013
Ridgerock Faith backs a P23 Entertainment Inc. production on an inspirational feature film The Masked Saint.
The True Story titled 'The Masked Saint' is about a Vigilante Pastor/Wrestler. The inspirational drama is based on the true story of former pro-wrestler Chris Whaley. Whaley, currently a Southern Baptist Pastor, was trained by the Great Malenko in the 1970's -80's and wrestled such greats as Rocky Johnson (father of Dwayne Johnson) and the Undertaker.
The movie is being filmed in Sault Ste. Marie, Ontario this fall and highlights the journey of a small town pastor who moonlights as a masked vigilante fighting injustice. While facing crises at home and at the church, the Pastor must evade the police and somehow reconcile his violent secret identity with his calling as a minister.
The Masked Saint is currently going out to cast with Cliff McDowell producing.
About Ridgerock Faith
Ridgerock Faith is a division of Ridgerock Entertainment Group (The Deal) is an independent production company founded in 2005 with a passion to create and develop major independent films with great commercial success.
Tags: Ridgerock Faith, Ridgerock Entertainment Group, Independent Production Company