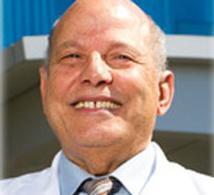 Dr. Salem offers over 20 treatment options to help women achieve their fertility goals!
Los Angeles, California (PRWEB) August 29, 2016
Top fertility doctor in Los Angeles metro, Dr. Rifaat Salem, is now offering ovulation induction with intrauterine insemination. The treatment often helps women with ovulation difficulties achieve successful pregnancies. Call (310) 853-5793 for more information and scheduling with Dr. Rifaat Salem.
Approximately 25% of infertile women have ovulation difficulties, which may be due to PCOS, obesity, thyroid disorder or inadequate production of hormones. Various medications are able to assist in regulating the process, which may include Clomid, gonadotropin, hMG or FSH. These medications are often able to compel follicular development to assist with pregnancy possibilities.
With Dr. Rifaat Salem's experience, he often adds in intrauterine insemination. This involves injection of sperm to increase conception. Up to 18% success has been seen with each ovulation induction cycle when used for unexplained infertility.
Along with ovulation induction, Dr. Salem offers all types of assisted reproductive technologies including IVF, ICSI, egg freezing and gender selection to name just a few. There are four locations where Dr. Salem sees patients including fertility clinics in Glendale, Corona, Torrance and Irvine CA.
For a consultation to evaluate infertility and understand available options such as ovulation induction, call Pacific Reproductive Center today at (310) 853-5793.