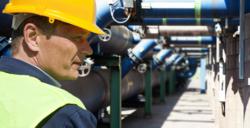 "New labor laws in right to work states tend to lead to under-representation of workers in these states. Regardless of your political allegiances, workers with financial challenges like foreclosure or bankruptcy are in dire need of legal aid." David Chang
Chicago, Illinois (PRWEB) December 27, 2012
Michigan adopted a labor law which bans mandatory union dues this week, joining a group of 23 right to work states where wages tend to be lower, but job growth stronger according to recent analysis.
Right to work laws prevent workers from being required to pay dues to unions formed in the workplace. Proponents of these laws say they make states more attractive to business and help them compete for new investments, while critics state that these laws are designed to further undermine the authority of unions in the U.S.
David Chang, a partner at Chang and Carlin, LLP comments on how these developments can affect individuals: "New labor laws in right to work states tend to lead to under-representation of workers in these states. Regardless of your political allegiances, workers with financial challenges like foreclosure or bankruptcy are in dire need of legal aid."
Right to Work States: More Jobs Created?
Right to work laws have been coming on strong, according to ABC News. Michigan's adoption of a right-to-work law follows a string of recent labor setbacks in the industrial Midwest. Indiana passed a right-to-work law early this year, and Wisconsin effectively ended collective bargaining for most public workers last year. However, the Wisconsin law was recently struck down by Dane County circuit judge Juan Colas, who ruled that the law was unconstitutional.
The question for Americans is, what are these laws passed in right to work states doing for individuals who have been hit hard by the recession? Mounting debt, bankruptcy and foreclosures are common results for many who have been laid off or received pay cuts in today's economy.
According to the Maine Bureau of Labor Education, right to work states are not leading to better jobs: "In 2009, the median weekly earnings of full-time workers in free-bargaining states ($771) was 13.4 percent higher, on average, than for workers in right-to-work states ($680). Similarly, the average annual pay for workers in all industries was 14.1 percent higher in free-bargaining states ($44,707) than in right-to-work states ($39,169)."
However, The Office of Legislative Research in Connecticut found that "…right-to-work laws have a statistically significant positive effect on employment levels and job creation, including faster growth in manufacturing jobs and lower unemployment rates. This may be because right-to-work laws affect where companies locate and manufacturing plants open." This indicates that there may be some merit to the claim that more jobs will appear in right to work states.
Researchers in Oklahoma case study noted that the law's backers predicted to the legislature that the number of outside companies considering locating in Oklahoma would increase by "eight to 10 times" if the right-to-work law passed. However, thus far there has been no dramatic increase in the number of new firms moving into the state, and furthermore the study states that the rate of new arrivals actually decreased following the adoption of right-to-work. While this is just a single study on the affect of right to work laws affect on employment and wages, the results indicate no improvement in Oklahoma.
These right to work laws tend to have a very politicizing affect on dialogue about workers rights. The most important part of this going forward is determining whether these laws are a good deal for individuals who face bankruptcy and foreclosure in today's challenging economy.
About Chang and Carlin, LLP
The attorneys at Chang and Carlin, LLP provide Chapter 7 and Chapter 13 bankruptcy filings, real estate services, and IRS tax help. For any bankruptcy and real estate legal needs, Chang and Carlin, LLP provide the necessary legal experience and personal service that clients deserve.