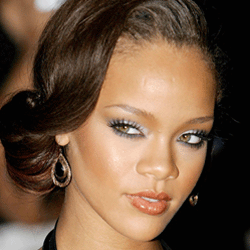 Lock in great seats at a great price for Rihanna's Diamonds World Tour in 2013
(PRWEB) November 11, 2012
Rihanna concert tickets are going to be a hot item for the Diamonds World Tour in 2013 if the rumors of her relationship with Chris Brown are true. Rihanna recently announced that her new album "Unapologetic" will feature a duet with her ex-boyfriend Chris Brown titled "Nobodies Business". The duo have been spotted out together causing quiet the hype making people wonder if they are truly dating again. The couple was most recently spotted in NYC when they went out for the 'Saturday Night Live' After Party.
The closeness of their relationship could be just what Rihanna needs for the release of a new album in 2012 and a new tour starting in 2013. But all eyes are on the pair! If they are together, will we see them performing together next year on Tour for the Diamonds World Tour? If so, this will be one of the hottest concert tickets in 2013.
Rihanna's latest single, "Diamonds" from her new album "Unapologetic", keeps rising on the charts, creating anticipation for her "Diamonds World Tour" set to launch in March 2013. The album "Unapologetic" is set to release on November 16th. The Rihanna Diamonds Tour will include Hip Hop star A$AP Rocky as her supporting act. The two were seen together earlier this year on stage at the MTV Video Music Awards where she took home Video of the Year honors.
The North American tour starts off on March 8th in Buffalo, New York and continues through May stopping in 27 cities. Some of her stops include: Philadelphia, St. Paul, Los Angeles, Boston, Dallas, and Chicago, Tampa and Toronto. Rihanna tickets are on sale now at Ticket Tweet for this concert event. Rihanna's previous tour "Loud" grossed $90 million worldwide to become the 7th highest-grossing tour in 2011. It also included 10 sold out concerts in London. The Diamonds World Tour is expected to have the same success if not more.
At Ticket Tweet we are a trusted secondary ticket market that provides reliable Rihanna concert tickets. TicketTweet.com has tickets available now for all shows, including the hard to find Fan Packages and VIP packages. We give you the ability to choose the Rihanna seats you want at the cost you want. Ticket Tweet offers affordable tickets so that you can enjoy seeing Rihanna perform without spending too much. Lock in your Rihanna tickets now to see her perform live in concert at TicketTweet.com.