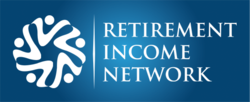 new platform for online annuity submissions for independent annuity and life insurance advisors.
Atlanta, GA (PRWEB) April 22, 2013
The independent distribution channel for fixed and fixed indexed annuities has used paper applications for the last two decades. Over the last few years these annuity applications have doubled and tripled in size due to extra suitability pages and buyer disclosures mandated by most states. With these, needed changes has brought with it excess amounts of printed material along with a higher number of annuity applications not in good order due to the vast amount of areas in the application that could cause errors.
However, this new digital annuity application platform that Retirement Income Network is announcing to their members eliminates both of these issues. The printing of the 25+ page applications are gone, and the platform will not let you submit the final application to the carrier until it has everything it possibly needs, which has almost reduced the not in good order apps down to zero.
Retirement Income Network's Chief Operations Officer, Nathan Lee comments, "Today's retirement advisors keep asking why our independent channel hasn't embraced digital applications when almost every other bank, broker dealer, and wire house has? Well with the release of the first digital annuity applications into the independent FMO/IMO channels, we believe that the entire independent channel will slowly adapt to digital over the next year once they realize its tremendous efficiencies".
The platform goes live for Retirement Income Network members on Monday, April 22nd for select annuity carriers, and there are already plans for more annuity carriers to be added on this platform throughout the year.
About Retirement Income Network
Retirement Income Network - also known as "RIN Marketing" - is an exclusive, membership only, digital marketing organization that caters exclusively to the nation's most successful retirement advisors. We have coined the term "Six-Figure Marketing Plan with a Money Back Guarantee" to accurately describe the marketing platforms that we arm each of our exclusive members with. Our membership is based on a solemn commitment from both RIN and the retirement advisor, and being a part of this elite "Network" is bigger than just growing your practice. It is about changing the rules to how the marketing game is played. It is about breaking out of the marketing box that most financial professionals have put themselves in. As we quickly turn you into a "Celebrity" among your peers, clients, and prospects, it is no wonder why this incredibly fast growing network is revolutionizing the way retirement advisors do business.