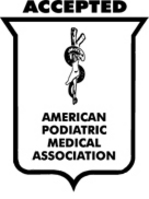 Footwear properly designed to protect feet during sporting events should always include features such as correct weight distribution, a firm heel counter, and adequate traction and control
Wilsonville, Oregon (PRWEB) February 25, 2009
Baseball and women's fastpitch softball cleat manufacturer, RINGOR®, has received the Seal of Acceptance from the American Podiatric Medical Association (APMA). The Seal is awarded to products that exhibit "quality and effectiveness in allowing for normal foot function and promote good foot health."
"Footwear properly designed to protect feet during sporting events should always include features such as correct weight distribution, a firm heel counter, and adequate traction and control," said Ross E. Taubman, DPM, president of the American Podiatric Medical Association (APMA).
"RINGOR's selected models of footwear have demonstrated that they promote foot safety while participating in the sports of baseball and softball, which is why this line of products now holds the APMA's respected Seal of Acceptance for maintaining quality foot health."
RINGOR® product lines that have received the APMA Seal of Acceptance include the following:
Diamond Gem™ Softball Spike Line
Diamond Gem™ Softball Cleat Line
Diamond Star™ Softball Spike Line
Diamond Star™ Softball Cleat Line
Diamond Streak™ Baseball Spike Line
Classics™ Baseball Spike Line
In 1983, RINGOR® pioneered the first pattern that was designed to reduce bone bruising and awkward flex points by creating the Ring-Grip™ Cleat Pattern, the baseball and fastpitch softball footwear industry's first circular cleat pattern. Ring-Grip™ is the heart of the RINGOR® brand and is the technology in which the company was founded. It has also been the genesis for all present and future metal and non-metal cleats.
This design was developed from a need for a footwear company to respond to players who complained about uncomfortable baseball and fastpitch softball shoes. Traditional design was turned on its ear when RINGOR® changed the placement of the cleats. To reduce pressure on sensitive foot bones, RINGOR® made the midsection of the shoe rigid to reduce stress on the arch and slightly raised the heel, placing the player on the balls of their feet. With the addition of a full-length EVA midsole, the result is a shoe that is comfortable to wear and more responsive to player movements.
RINGOR's® Ring-Grip™ pattern is ideal for serious players who play at a high intensity as well as younger players whose feet are still growing. The pattern aids in helping to reduce injuries such as bone bruising and spiral tendon, ligament and bone injuries caused by cleats or spikes "hanging up" during play.
This pattern allows the athlete to quickly grip and move in multiple directions at high bursts of speed. These movements categorize the common movements used in fast paced, stop/start sports like baseball and women's fastpitch softball.
"We place a great deal of emphasis on creating a safer, more comfortable and higher performing product for baseball and softball athletes and the Seal of Acceptance is proof of that passion," says Gary Killingsworth, RINGOR's® Marketing Director. "We are extremely pleased to have RINGOR® products recognized by the APMA."
RINGOR® is a manufacturer of baseball cleats and women's fastpitch softball footwear, apparel, bags and accessories. The company, headquartered in Wilsonville, Oregon, was founded in 1983. RINGOR® is a direct sales company, whose products are sold through its website, phone sales or through RINGOR's Team Sales department.
Contact:
Gary Killingsworth, Marketing Director
RINGOR®
800-746-4670 Ext. 4011
###