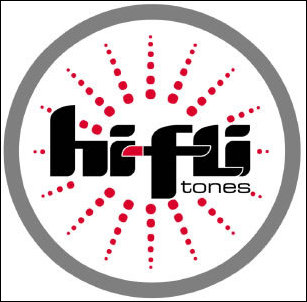 This is an incredibly exciting partnership for Hi-Fli Tones
Atlanta, GA (PRWEB) March 13, 2007
Hi-Fli Tones, the number one source for hip hop ringtones and mobile content, has announced a strategic partnership with The Core DJs, the largest organization of Urban Music DJs in the world.
In a unique strategy, the companies will cross-link their respective websites and share music content, as well as industry news and video content. Under the partnership agreement, Hi-Fli will license its content library to The Core DJs, as well as facilitate ringtone sales on The Core DJs' website. The Core DJs offer a wide assortment of music, from rap to hip hop to R&B.
The first-of-its-kind partnership comes in response to the Internet's increasing power to shape the face of the music industry. Until now, ringtones have only been available from musicians that are signed to one of the major record labels. Through the new Hi-Fli/Core DJ alliance, hot, breaking regional music will now be available months earlier, a boon for fans and musicians alike.
The Atlanta-based hip hop ringtone company is also hoping the new collaboration will allow The Core DJs - and DJs in general - to monetize their clout. In an industry where DJs wield a tremendous amount of influence, the new partnership will put them in the loop a little earlier and give them added recognition for their impact on the industry.
Tim Maxman, President and CEO of Hi-Fli Tones, is enthusiastic about the new affiliation. "This is an incredibly exciting partnership for Hi-Fli Tones," he says. "Hi-Fli was established with the mission of becoming a truly authentic 'street certified' rap and hip-hop internet destination….a true community - the first of its kind. Who better to partner with than "The Core"? It's the largest and most respected group of Urban Music DJs in the world. It's a real honor that The Core has chosen to partner with us; it validates what we've been building from day one."
Tony Neal, CEO and founder of The Core echoes the sentiment. "We believe in what Hi-Fli is doing and The Core is happy to be a part of it. Until now there's really been no one out there on the Internet focusing on and promoting Independent and Underground music. Hi-Fli has shown us that they are truly dedicated to this cause and we believe that The Core can offer a great deal of assistance in their efforts. What Hi-Fli Tones is doing is a truly unique opportunity for artists, DJs and regional record labels alike."
Hi-Fli is also pleased to announce its participation as one of the lead sponsors of The Core DJs VI Annual Retreat, taking place this week in Miami. The Core DJs' annual retreat is one of the premier events in the industry, bringing artists, DJs, and record labels of all sizes together for a yearly "summit".
About Hi-Fli Tones
Hi-Fli Tones is all about delivering street-authentic digital hip hop content to the masses. Founded by Bernardo Hicks and Tim Maxman, the company's aim is to offer an array of exclusive hip hop ringtones, songs, wallpaper, videos and more from a roster of current and rising stars from today's underground urban movement. Hi-Fli Tones lives by the belief that there is a great deal of independent, underground, and regional label music that remains undiscovered by the mainstream recording industry It is this philosophy, combined with its street credibility and access to the artists themselves that makes Hi-Fli so unique. Now, armed with an effective grassroots marketing campaign, Hi-Fli will become the go-to spot for what's hot on the streets.
Hi-Fli Tones continues to search for and provide opportunities for emerging artists to expand its fan base and awareness through the distribution of multimedia content. For more information on Hi-Fli Tones, please visit http://www.hi-flitones.com.
About The Core DJs
The Core DJs is the largest and most influential organization of urban music DJs in the world. Founded by Tony Neal in 2003, The Core has over 200 DJ members, of which 70% are on the radio, 15% are Program Directors, and 5% appear regularly on television. For more information, please visit http://www.coredjs.com.
###