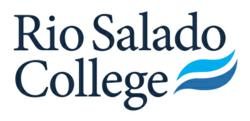 Tempe, AZ (PRWEB) February 07, 2013
Rio Salado College is one of five Maricopa Community College entities offering information technology career training as part of a national grant award.
The US Department of Labor Trade Adjustment Assistance Community College and Career Training (TAACCCT) grant supports Rio Salado College as a partner in the National Information Security, and Geospatial Technology Consortium (NISGTC). The Consortium includes seven community colleges focused on developing and supporting curriculum and a student model for accelerated career path training.
Through the grant, students can earn certificates of completion or associate degrees in a variety of information technology areas.
Rio Salado College, along with Estrella Mountain Community College, Paradise Valley Community College and South Mountain Community College, offer various IT programs such as Computer Usage and Applications, Programming, Computer Technology, Cisco Network Professional, Networking Technology, Cisco Networking, Networking Administration, Linux Networking Administration, Microsoft Desktop Support Technology, Microsoft 7 Administration, Web Development and Web Design.
The Maricopa Skill Center offers a Computer Support Specialist certificate.
The TAACCT grant provides additional support to students who have a high school diploma or GED, want to pursue careers in IT, and fit at least one of the following profiles with eligible veterans and their spouses receiving priority service:
Trade Adjustment Assistance (TAA) or displaced workers
Underrepresented individuals in the IT profession, including women and ethnic minorities
Unemployed or underemployed
As part of the grant, eligible students who apply for the IT programs are provided with a student success coach for guidance and support. They also receive IT specific tutoring, industry supported curriculum, and have access to the student support services offered by the Maricopa Community Colleges, including financial aid, counseling and disability resources, veterans' services and more.
To learn more about the TAACCCT grant programs visit yourtechnologycareer.com
About Rio Salado College
Rio Salado College is one of the 10 regionally accredited Maricopa Community Colleges, established in 1978 to provide the next step in education for non-traditional students. The college, headquartered in Tempe, Arizona, is one of the largest online public community colleges in the nation serving more than 67,000 students annually. In addition to providing high-quality instruction for 100+ degree and certificate pathways, Rio Salado is dedicated to providing flexible, affordable access through; adult basic education, collaborative partnerships, early college initiatives and online learning.