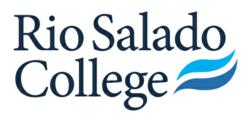 This innovative program offers a seamless transition for students from Rio Salado College to Northcentral University. --Northcentral Provost and Chief Academic Officer, Dr. Scott Burrus
Phoenix, AZ (PRWEB) January 11, 2013
Northcentral University and Rio Salado College announce approval from the Arizona State Board of Education for its Professional Preparation Program for the Rio Salado College/Northcentral University Bachelor of Education partnership programs in Elementary Education, Secondary Education and Cross-Categorical Special Education. The online 3+1 Bachelor of Education program is the first of its kind to receive approval from the Arizona State Board of Education and is fully accredited.
Students save money on tuition by taking the first three years of General Education core classes and teacher preparation training at Rio Salado College and then transferring to Northcentral to take one year of coursework to complete a Bachelor of Education (B.Ed.). This program has a strong emphasis in undergraduate student mastery of content and professional knowledge and continuous engagement in field experience to include student teaching.
"This innovative program offers a seamless transition for students from Rio Salado College to Northcentral University," said Northcentral Provost and Chief Academic Officer, Dr. Scott Burrus.
Coursework at both Rio Salado and Northcentral weave real-world experiences into the program through hands-on, in-person field experiences in K-12 schools. Faculty and staff and both institutions are prepared to ensure a smooth transition and a successful educational experience for students taking advantage of this unique program.
"Rio Salado was the first college to provide an online post-baccalaureate teacher prep program and has provided teacher education in Arizona since 2001. We are thrilled to continue offering high quality instruction to the next generation of teachers," said Rio Salado College Faculty Chair of Education, Dr. Janet Johnson.
The goal of the Teacher Preparation Partnership is to help develop effective and highly qualified teachers by discovering their abilities and developing their leadership in the classroom. Completion of this program results in eligibility for Arizona State Department of Education Teacher Certification.
"We are sending a message that educational institutions are working together in the community to deliver high quality degree programs that benefit students and their educational and professional goals," stated Dr. Cindy Guillaume, Dean for the Northcentral University School of Education.
Learn more about this Bachelor of Education pathway.
###
About Northcentral University
Founded in 1996, Northcentral University is an accredited, private, online and graduate-focused university serving adult students globally. Northcentral University offers doctoral, master's and bachelor's degrees in business and technology management, education, psychology as well as marriage and family therapy. Degree programs are customized to meet each student's goals and interests. Courses are taught one-to-one by a member of NCU's 100 percent doctoral faculty. Northcentral University is regionally accredited by the Higher Learning Commission and is a member of the North Central Association of Colleges and Schools.
About Rio Salado College
Rio Salado College is one of the 10 regionally accredited Maricopa Community Colleges, established in 1978 to provide the next step in education for non-traditional students. The college, headquartered in Tempe, Arizona, is one of the largest online community colleges in the nation serving more than 67,000 students annually. In addition to providing high-quality instruction for 100+ degree and certificate pathways, Rio Salado is dedicated to providing flexible, affordable access through; adult basic education, collaborative partnerships, early college initiatives and online learning.