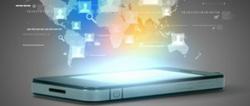 We see the Rippln vision, and over 400,000 around the globe do as well.
MILMAY, NJ (PRWEB) May 05, 2013
Rippln has attracted much press and buzz from around the globe. When a new type of system that changes the status quo is revealed, naturally there is immediate skepticism. Rippln has become viral we believe because of the gamification that is coded into the entire system. The process of inviting five people at one time then having five more invite codes unlocked is fun just in itself.
Rippln Invite codes are being sent out by email or text at this time. From within the Rippln community online, we have noticed that Ripples are growing fast when individuals are connecting through social media, by phone, text, and calling.
Rippln legal has done an excellent job with compliance in updating policies and procedures. With a groundbreaking technology launch, it's our assumption that the workload would be heavy, and yet we still get our questions answered when we have them.
Rippln corporate has provided a back office for individuals to have access to once accepting the Rippln invite code. Inside of the back office, videos and faq's are provided to educate Ripplers on the system processes, invitations, future milestones, and support contact information. Rippln invites are free of charge and no other requirements to join at this time.
We believe that Rippln will make the social commerce industry a transparent playing field, where all fans and players of the online world will have a standing chance to connect, play, communicate, and be rewarded for their social graph.
When our team wakes up in the morning to see that we have new people from new countries in our Ripples or social graph, we get excited.
Critics don't create, only criticize. We are in the business of supporting technology companies that are making a positive impact in peoples lives across the globe, so when the critics and the competition flood the front pages of the search results with misinformation or poor reviews...we know there is value in Rippln. We see the Rippln vision, and over 400,000 around the globe do as well.
So, are you going to take control over your social graph?
Get your Rippln Invite today and be a part of a global change that's happening now.