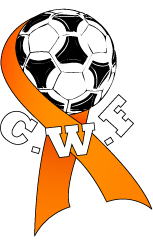 "The legacy of Craig Willinger will live forever. Any kid who fought cancer deserves an opportunity to see their favorite team" - Willy Dely, Board Member at the Craig Willinger Fund and Marketing Director at Slainte Irish pub and restaurant
Baltimore, Maryland (PRWEB) July 12, 2013
Join the Craig Willinger Fund at Sláinte Irish Pub and Restaurant, Where Soccer is Religion™, on Friday, July 19th at 7:30pm ET for an exclusive showing of "Rise and Shine: The Jay Demerit Story" to kick off Baltimore's CONCACAF Gold Cup Weekend!
"Rise and Shine: The Jay Demerit Story" is the true story of a young American's impossible journey – a journey never experienced or heard of in the soccer world. After college, Jay's dream of playing pro soccer in Europe seemed unreachable. Sleeping in an attic, painting houses and eating beans and toast to survive, Jay took the most unlikely route to the top. After not making the professional leagues in the U.S., Jay left for Europe at the age of 21 without any professional experience – only a passport, $1500 and a backpack full of dreams. The film documents Jay's journey from the bottom – playing in Sunday park leagues and lower level division London clubs earning 40 pounds a week – to playing in the English Premier League – to starting in the 2010 World Cup. The Jay DeMerit Story is a story of perseverance, hard work and relentless belief in a dream… It is a story that needs to be told.
Sláinte Irish pub and restaurant, Where Soccer is Religion™, is a proud partner of the Craig Willinger Fund, created to show young soccer fans fighting cancer that dreams and amazing experiences can be part of their future. The Craig Willinger Fund honors these special fans with an once-in-a-lifetime opportunity to see their favorite team - domestic or international - play on their home pitch or another unique soccer venue. Craig Willinger Fund is a 501(c)(3) public charity.
A $5.00 minimum suggested donation will unlock great food and drink specials including $3.00 Heineken, Heineken Light, Amstel Light, Newcastle Brown Ale & Strongbow Cider and $7.00 Soccer Menu specials.
A huge thank you to filmmakers Nick Lewis and Ranko Tutulugdzija for generously authorizing the Craig Willinger Fund to host this event at Slainte Irish pub and restaurant.