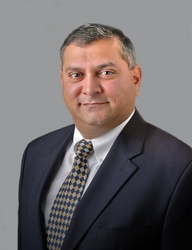 RiseSmart has created a business model that promises to be a game changer in the $3 billion plus outplacement industry
San Jose, CA (Vocus) October 22, 2009
RiseSmart, a provider of Web-enabled outplacement and job search services, today announced that it has secured $4.6 million in additional Series A financing, including $2.8 million from Storm Ventures and $1.8 million from Norwest Venture Partners (NVP). The company announced $3 million in Series A financing from NVP last year and has raised a total of $8.85 million in angel and institutional investment.
RiseSmart also announced that Sanjay Subhedar, managing director of Storm Ventures, will join NVP general partner Venkat Mohan and RiseSmart founder and CEO Sanjay Sathe on the company's board of directors.
"RiseSmart has created a business model that promises to be a game changer in the $3 billion plus outplacement industry," Subhedar said. "RiseSmart's Transition Concierge is disrupting the cost structure for corporate outplacement providers, while leveraging technology to deliver superior value to a growing roster of Fortune 500 clients. "
Said Mohan: "RiseSmart has grown rapidly since NVP made its initial investment in June 2008. The company has gone the extra mile to provide an excellent customer experience to both corporate clients and transitioning workers - and that has paid off in word of mouth and new business referrals."
"We are delighted to begin working with Storm Ventures and to extend our existing relationship with NVP," Sathe said. "This infusion of capital will enable us to aggressively expand our sales efforts and enhance our product and service offerings."
RiseSmart's Transition Concierge solution uses Web technology supported by a global team of HR professionals to provide corporate clients a tech-savvy, cost-effective alternative to existing outplacement services. The solution dispenses with "soft services" like grief counseling and office space to focus on the services that displaced workers need most: help with marketing themselves through a rewrite of their resumes and cover letters; guidance from a transition specialist, including assistance in using online social networks; and -- most importantly -- actionable job leads from across the Web based on their specific criteria, for a period of up to six months.
An independent 2009 survey of 355 U.S. employers by the Institute for Corporate Productivity (i4cp) showed that the average employer paid more than $5,000 per executive or manager for three to six months of external outplacement services -- more than twice the cost of RiseSmart Transition Concierge.
"Enterprises and displaced workers are looking for something they can't find in traditional firms -- a singular focus on finding employees' jobs. That's what RiseSmart delivers," Sathe said. "Overpriced services like group counseling and the use of Grade A office space are increasingly viewed as obsolete. CFOs and HR executives should begin demanding more -- for less."
About RiseSmart
RiseSmart, based in Silicon Valley, is transforming the way companies provide outplacement services and individuals use the Web to find jobs. The San Jose Mercury News says, "RiseSmart typifies the valley's knack for using technology to disrupt standard business practices." RiseSmart combines sophisticated technology with one-on-one support to help displaced employees and other jobseekers find new jobs -- fast. For more information about RiseSmart, visit the company's Web site at http://www.RiseSmart.com.
About Storm Ventures
Storm Ventures was founded in 2000 by a seasoned group of industry veterans with the common vision of sharing their collective experience, passion and energy to help talented and driven entrepreneurs build great companies of enduring value. Storm Ventures focuses on seed and early stage information technology companies which best leverages the team's operational perspective and experience and enables Storm to add value in the critical early stages of a company's development. For more information, please visit http://www.stormventures.com.
About Norwest Venture Partners
Norwest Venture Partners (NVP) is a global, multi-stage investment firm that manages more than $2.5 billion in capital out of its offices in Palo Alto, California, Mumbai and Bangalore, India and Herzelia, Israel. NVP makes early to late stage venture and growth equity investments in U.S. and global companies across a wide range of sectors including: information technology, business services, financial services and consumer. NVP has actively partnered with entrepreneurs to build great businesses for more than 48 years and has funded over 450 companies since inception. For more information, please visit http://www.nvp.com.
Contacts:
Cathy Baradell
RiseSmart
972.235.3439
http://www.RiseSmart.com
###