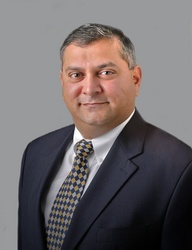 Outplacement firms can deliver significant value to employers - but only if they are laser-focused on finding departing employees new jobs
San Jose, CA (Vocus) September 14, 2009
While the Wall Street Journal and others report on increasing dissatisfaction with the cost and results delivered by large outplacement firms, RiseSmart announced today that laid-off employees gave high marks to RiseSmart Transition Concierge, a less-expensive, more tech-savvy alternative to traditional firms, in recent surveys.
The surveys of more than 300 workers, conducted in the spring and summer of 2009, showed that for laid-off employees whose companies provided them with RiseSmart Transition Concierge service:

92 percent of respondents expressed overall satisfaction with RiseSmart Transition Concierge service;
94 percent expressed satisfaction with the resume and cover letter rewrites provided by the service;
88 percent expressed satisfaction with the level of personal, one-on-one support provided by the service;
88 percent said it was likely they would recommend the service to friends;
the average worker received 10.6 highly relevant job leads per week through the RiseSmart Transition Concierge service.
"The largest corporate outplacement firms in the country last month told the Wall Street Journal that they don't bother to track their success rates," said Sanjay Sathe, RiseSmart founder and CEO. "This fact should serve as a wake-up call to HR executives. It's time to demand more accountability. It's also time to stop paying for expensive services like grief counseling, which do little to help workers with their most pressing need - finding a new job."
An Aug. 20 Wall Street Journal story highlighted RiseSmart as a low-cost, high-tech alternative to traditional outplacement providers, citing a Fortune 500 client that chose RiseSmart after an unhappy experience with a pricier firm.
"Outplacement firms can deliver significant value to employers - but only if they are laser-focused on finding departing employees new jobs," said Sathe. "Unfortunately, today's large outplacement firms have gotten fat and happy. They charge too much for 'soft services' that fail to deliver results. CFOs and HR executives should begin demanding more - for less."
Transition Concierge Testimonials
Sathe said the enthusiastic response from displaced workers who have used Transition Concierge illustrates that the service is focused on results.
Here are a few recent testimonials:
"This is just a quick email to let you know how thoroughly excited and pleased I am about the new resume and cover letter … During our phone consult, which lasted for almost an hour, [my resume consultant] pulled out of me accomplishments and experiences that were used to create a resume and cover letter that are better than what I was even hoping to receive. I have already begun sending them out to potential employers and expect that pretty soon I will be receiving job offers."
-- Wanda George, Controller
"I am highly enjoying the RiseSmart service. I especially like that I am given jobs that are a perfect match for me. It helps to eliminate the long hours of searching through unwanted jobs. I am so happy for all the extended help that I have been receiving through the RiseSmart service …"
-- Shatava Lindsey, Quality Analyst
"I want to thank you all for supporting me with my weekly list of searches. I spend 8 hours a day at the computer and many of the ones you find I have never seen before. Thank you from the bottom of my heart. :)"
-- Jann Heringer, Consultant
"(RiseSmart's resume consultant) provided me with exceptional service. She was prompt, courteous and forthright. She met all deadlines we had established. She clearly knows what she is doing and delivered outstanding work product in providing me with a professional and polished resume and cover letter. And she made it an enjoyable experience! She was a delight to work with and I am grateful for her expertise and counsel."
-- Penelope McCarthy, Attorney
"Just thought I would let you know that I am going for round 3 in the interview process at a hospital here in Denver next week. Hopefully I will be able to say that I have a new job following that. I will let you know. And yes, it was a job that I found in the listing from RiseSmart."
-- Debora Gardner, Consultant
"I have some good news to report this week. I have secured a position … The new resume that was done by your group is the one I used to obtain this job!"
-- Tommie Milling, Senior Project Manager
"The RiseSmart staff has been a big help to me during my job search. You each were professional and courteous and took the time to listen which says a lot about a company. I have told many friends about your company."
-- Paul Alberstadt, Business Testing Analyst
About RiseSmart
RiseSmart, based in Silicon Valley, is transforming the way companies provide outplacement services and individuals use the Web to find jobs. The San Jose Mercury News says, "RiseSmart typifies the valley's knack for using technology to disrupt standard business practices." RiseSmart combines sophisticated technology with one-on-one support to help displaced employees and other jobseekers find new jobs -- fast. For more information about RiseSmart, visit the company's Web site at http://www.RiseSmart.com.
###