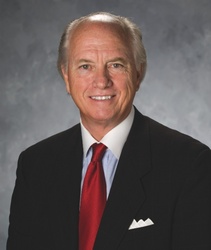 Pat is an accomplished executive, a leading authority on human capital matters including recruitment and retention, and one of the most respected and well-connected individuals in HR executive circles
San Jose, CA (Vocus) October 7, 2009
RiseSmart, a provider of Web-enabled outplacement and job search services, today announced that Patrick S. ("Pat") Pittard, the former chairman, president and chief executive officer of Heidrick & Struggles International, Inc., has joined RiseSmart's board of advisors.
"Pat is an accomplished executive, a leading authority on human capital matters including recruitment and retention, and one of the most respected and well-connected individuals in HR executive circles," said Sanjay Sathe, founder and CEO of RiseSmart. "We are delighted and gratified to welcome him to our board of advisors."
Said Pittard: "RiseSmart has a disruptive business model and a veteran leadership team committed to transforming how corporate outplacement works - leveraging technology, along with a laser-like focus on results, to squeeze out the inefficiencies of traditional outplacement services. I believe in what the company is doing, and I'm excited to be a part of it."
Pittard, 63, joined Heidrick & Struggles (Nasdaq: HSII) in 1983 following a career in banking and consulting and as an educator. He was elected by the partnership to president and CEO in 1997. During his tenure, his leadership and vision were demonstrated through the firm's impressive financial growth and global expansion. He led the merger of the firm's U.S. and European operations, which had operated separately for 19 years, and also led the firm's initial public offering in April 1999, and nine months later its follow-on offering.
While enhancing global preeminence by spearheading the firm's expansion through internal growth, Pittard led several strategic mergers with established firms in North America, South America, Europe, and Africa. He also led the firm into numerous strategic alliances, and into the creation and development of complementary businesses to add to the firm's core executive search product, offering clients solutions for their total human capital needs.
Since his retirement in 2002, Pittard has served as distinguished executive-in-residence at the University of Georgia's Terry School of Business, teaching "Lessons in Leadership" to MBA students, law students and honor students. He graduated from the University of Georgia and has been honored by the Terry School of Business as its distinguished alumnus.
About RiseSmart
RiseSmart, based in Silicon Valley, is transforming the way companies provide outplacement services and individuals use the Web to find jobs. The San Jose Mercury News says, "RiseSmart typifies the valley's knack for using technology to disrupt standard business practices." RiseSmart combines sophisticated technology with one-on-one support to help displaced employees and other jobseekers find new jobs -- fast. For more information about RiseSmart, visit the company's Web site at http://www.RiseSmart.com.
###