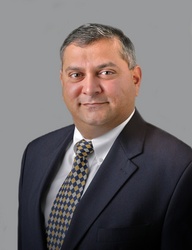 Starting with just two employees, RiseSmart has grown since February 2007 to more than 50 employees
San Jose, CA (Vocus) December 16, 2009
Since relocating RiseSmart, a provider of Web-enabled outplacement and job search services, from Dallas to Silicon Valley last year, founder and CEO Sanjay Sathe is often asked by entrepreneurs across the United States if they should make a similar move. Sathe says the answer depends on a number of factors, including the availability of talent and funding sources, as well as personal considerations.
"Starting with just two employees, RiseSmart has grown since February 2007 to more than 50 employees," Sathe says. "We have earned the outplacement accounts of Fortune 500 companies, and we are generating millions of dollars in revenues. While we still have much to accomplish, our vision is coming together.
"But one choice I made in order to pursue this vision was particularly difficult. I left my longtime home in Dallas to move RiseSmart to San Jose. Why did I do this – and should you do the same? The answer, as with many difficult decisions, is 'It depends.'"
Starting Outside the Valley
Early-stage startups can be very successful outside of the Valley, Sathe says. RiseSmart was headquartered in Dallas for its first 18 months before moving in July 2008, and being in the city played to the company's advantage in a number of ways.
"First and foremost, it enabled me to tap my local business connections, earned over many years, to attract both seed money and initial customers," Sathe says. "We were able to raise $1.25 million in angel funding in our first year, something that would have been far more difficult for me to achieve outside of Dallas.
"Dallas is also a major corporate hub – a great place for selling our outplacement offering. The first Fortune 500 clients we landed were Dallas companies, and this local success is ultimately what laid the groundwork for RiseSmart winning institutional funding."
Different Needs for Different Stages of Growth
But when it was time to raise RiseSmart's first round of institutional funding, Sathe quickly realized that he might need to move the company's headquarters to get it.
"For the most part, it's simply a numbers game," Sathe says. "Venture capital firms generally like to be in close physical proximity to the companies they fund – and there just aren't as many VCs in Dallas (or even all of Texas) as there are in startup hubs like the Valley and Boston.
"This difference in sheer numbers has secondary consequences, too. For example, in RiseSmart's experience, we found that many Texas VCs were focused on the enterprise software and telecom sectors. Silicon Valley VCs entertain ideas from a broader range of industries.
"Ultimately, we determined that RiseSmart needed institutional money to scale our operations, and we got this financing from Norwest Venture Partners (NVP), based in Palo Alto. Upon receiving an initial $3 million investment from NVP, we moved our headquarters to Sunnyvale in July 2008, and later to San Jose."
NVP joined Menlo Park-based Storm Ventures to provide RiseSmart with an additional $4.6 million in funding in October of this year.
To Relocate or Not to Relocate?
Sathe says entrepreneurs should weigh the following four considerations before deciding to move their business to Silicon Valley:
1. Availability of Talent. "Unquestionably, there are more geeks per square foot in the Valley than anywhere else. But plenty of major cities – particularly those with good universities – boast more than their share of talent," Sathe says. "The talent in the Valley has more experience working in startups, which is a major plus. But it's also a double-edged sword, as you'll encounter more individuals who have become cynical as a result of their experiences."
2. Availability of Funding. "If you're a good salesperson with a good idea, you should be able to get angel funding wherever you live – because there are rich people everywhere," Sathe says. "But if you need institutional funding, there are only a handful of startup hubs, of which Silicon Valley is by far the largest. If you want to live in Austin or Boston or Raleigh-Durham, by all means, go after money from those VCs first. But your best bet for landing meaningful dollars is the Valley."
3. Cost of Living. "It's no secret that the Valley is prohibitively expensive. This is a really good reason to not move to the Valley unless you are independently wealthy, or until you score VC funding to at least sustain yourself," Sathe says. "If you move to the Valley on a wing and a prayer, it can really hamper your efforts to start a company – because what are you going to live on until it takes off?"
4. Factors Specific to You. "All things being equal, Silicon Valley is the place to be for technology-oriented startups," Sathe says. "But all things aren't equal, are they? Perhaps your family would be miserable if you moved. Perhaps your startup is focused on a specific industry, like entertainment, and you'd be better off in an industry town like New York or Los Angeles. Every situation is different."
Wherever you end up, Sathe says, the key to success is the relentless pursuit of your dreams.
About RiseSmart
RiseSmart, based in Silicon Valley, is transforming the way companies provide outplacement services and individuals use the Web to find jobs. The San Jose Mercury News says, "RiseSmart typifies the valley's knack for using technology to disrupt standard business practices." RiseSmart combines sophisticated technology with one-on-one support to help displaced employees and other jobseekers find new jobs -- fast. For more information about RiseSmart, visit the company's Web site at http://www.RiseSmart.com.
Cathy Baradell
RiseSmart
972.235.3439
http://www.RiseSmart.com
###