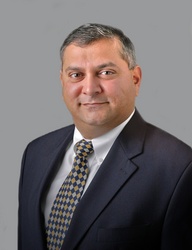 The Journal article, by Phred Dvorak and Joann S. Lublin, sends an important message to every company, large and small, that is considering a layoff
San Jose, CA (Vocus) August 21, 2009 - Employers and their laid-
off workers are increasingly dissatisfied with the performance of traditional outplacement firms, according to a front-page story published in today's Wall Street Journal. The Journal highlighted RiseSmart's Transition Concierge service as a new kind of outplacement solution that Fortune 500 companies are choosing as a less-expensive, more tech-savvy alternative to traditional firms.
"The Journal article, by Phred Dvorak and Joann S. Lublin, sends an important message to every company, large and small, that is considering a layoff," says Sanjay Sathe, RiseSmart founder and CEO. "The fact is, many outplacement firms offer feel-good services like grief counseling, office space and group seminars - but don't deliver, or even attempt to measure, results. RiseSmart's Transition Concierge service skips the lavish bells and whistles and focuses on what matters most -- finding departing employees a new job, fast."
Focusing a critical eye on large outplacement firms such as Challenger, Gray & Christmas and Right Management, Dvorak and Lublin write:
"As demand rises in the $4 billion-a-year outplacement business, providers increasingly offer standardized services, which some workers say offer little value … Few employers track whether outplacement works. Skeptical employees are voting with their feet: Executives estimate about 40% of workers offered outplacement services don't show up..."
The Journal story highlights RiseSmart as a low-cost, high-tech alternative to the traditional players, and cites a Fortune 500 client that chose RiseSmart after an unhappy experience with a pricier firm.
Sathe says the story should serve as a wake-up call to HR executives to begin demanding more accountability from their outplacement firms.
"An effective outplacement service - one that actually helps your departing employees find new jobs - is incredibly valuable to employers," Sathe says. "Not only does it reduce employee lawsuits and minimize unemployment-insurance payments, but it leaves laid-off workers with a much better feeling about you as an employer. Those good feelings evaporate quickly, however, if your outplacement firm is focused on appearances rather than results."
About RiseSmart:
RiseSmart, based in Silicon Valley, is transforming the way companies provide outplacement services and individuals use the Web to find jobs. The San Jose Mercury News says, "RiseSmart typifies the valley's knack for using technology to disrupt standard business practices." RiseSmart combines sophisticated technology with one-on-one support to help displaced employees and other jobseekers find new jobs -- fast. For more information about RiseSmart, visit the company's Web site at http://www.RiseSmart.com.
Contact:
Cathy Baradell
RiseSmart
972.235.3439
http://www.RiseSmart.com
###