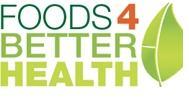 Is Your Grocery Bill Going Up.
Boston, MA (PRWEB) June 16, 2013
Foods4BetterHealth.com, a new food and nutrition web site that believes in using food to heal and prevent disease and illness and help everyone live a long, happy life, is reporting on a recent Gallup poll that found that over 75% of respondents believe that the rising price of food is hurting their family finances.
As Foods4BetterHealth notes (http://www.foods4betterhealth.com/is-your-grocery-bill-going-up-1898), the average American family spends $700.00 a month on groceries, according to the U.S. Department of Agriculture; this is significantly higher than the $500.00 a month that American families spent on groceries in 2000.
As the article "Is Your Grocery Bill Going Up," reports, it's difficult to say exactly how much grocery prices have risen, because the price of inflation must be taken into account, as well as the size of the American family. For example, a second Gallup poll found that one in 10 American families spent $300.00 on groceries every week. These numbers do not include the amount of money spent on eating out at restaurants.
The Foods4BetterHealth report notes that rising grocer prices are affected by climate changes, as well. As imported food is becoming more and more common in North America, a draught or hurricane that occurs halfway around the world affects food prices here. After releasing company earnings for 2012, Maple Leaf president Michael McCain announced that food inflation due to droughts in early 2012 was mostly felt in early 2013, the Foods4BetterHealth report noted. According to McCain, these were the worst droughts to ever hit the U.S. Midwest since the 1950s.
The Foods4BetterHealth report concludes that the average American family is greatly concerned about rising food prices, which take up a big chunk of the family budget and offers tips on how to control your spending by tracking all your food-related purchases, creating a budget, and looking for coupons.
(SOURCES: "Cost of Food at Home," U.S. Department of Agriculture, January 2013; http://www.cnpp.usda.gov/usdafoodcost-home.htm; Mendes, E., "Americans Spend $151 a Week on Food; the High-Income, $180," Gallup, August 12, 2012; http://www.gallup.com/poll/156416/americans-spend-151-week-food-high-income-180.aspx;
Newport, F., "Prices of Energy, Food Hurt Americans' Finances Most," Gallup January 25, 2013; http://www.gallup.com/poll/160106/prices-energy-food-hurt-americans-finances.aspx; McKenna, B., "Get set for higher grocery bills," The Globe and Mail February 26, 2013; http://www.theglobeandmail.com/report-on-business/economy/get-set-for-higher-grocery-bills/article9097136/.)
Foods4BetterHealth.com, created by Doctors Health Press, is a food news and health web site, offering readers information about the latest food controversies, exclusive expert advice, and health tips to ward off illness, prevent disease, and live a long, healthy life. For more information, visit http://www.foods4betterhealth.com.