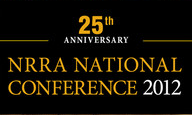 (PRWEB) October 10, 2012
Mr. Curt Shaw, President and CEO of Succeed Management Solutions, LLC, will be a featured speaker at the National Risk Retention Association's 25th annual National Conference on Wednesday, October 10, 2012 in Washington D.C. Mr. Shaw's focus will be on the important and timely issue of "Claims and Loss Mitigation: A Proactive Application of Behavior Based Safety and Incident Reporting for Predictive Analytics," at a multi-company panel discussion session entitled "Predictive Analytics in Claims Management and Administration."
The National Risk Retention Association (NRRA) National Conference brings together leaders of hundreds of Risk Retention Groups (RRGs) and Risk Purchasing Groups (RPGs), and their affiliate partners such as risk management companies, insurance and reinsurance companies, and professional service suppliers, to address critical issues, emerging trends, and advocacy needs of Risk Retention and Purchasing Groups.
Mr. Shaw will discuss the importance to RRGs and PGs of implementing an automated system to collect accident and near-miss data accurately, completely, and in real time in order to successfully build analytical models intended to drive an effective liability loss control and claims reduction program. Succeed Management Solutions has pioneered the development of a web-based, integrated Risk Management Center to provide RRGs, PGs, and their members with the ability to collect, document, analyze, and report incident claim statistics across people, departments, sites, companies, and even whole industries.
Mr. Robert Bates is the President of Magnolia LTC Management Services, Inc., and the manager of the Continuing Care Risk Retention Group, a leading provider of liability insurance in the long term care nursing and assisted living industry. Mr. Bates has worked with Mr. Shaw and Succeed to leverage the power and versatility of the Risk Management Center, noting "as a membership driven organization, Magnolia appreciates the web-based ease of access and user friendly Risk Management Center accompanied with the wealth of information available to Continuing Care." Bates adds, "In this litigious environment our ability to proactively respond to member concerns has proved invaluable."
Curt Shaw brings 35 years of perspective and practical experience to the panel discussion on predictive analytics in claims management. Mr. Shaw is a retired Board Certified Industrial Hygienist and Safety Professional. He founded Succeed to develop and deliver a comprehensive web-based system for effective risk mitigation and loss control management. Mr. Shaw observes that "the importance of predictive analytics in claims management cannot be overstated, and having the right tools to collect and analyze incident and claims data is critical for Risk Retention and Purchasing Groups."
About Succeed Management Solutions, LLC
Succeed is the recognized leader in providing web-based Enterprise Risk Management solutions. Thousands of organizations use the Succeed Risk Management Center as a holistic solution for organizations to improve their risk management programs, implement web-accessible employee safety training programs, increase efficiencies, and lower the frequency and severity of claims and associated costs.
The Succeed Risk Management Center contains a suite of software applications that helps manage claims and OSHA reporting (Incident Track™), behavior-based safety programs (Job Hazard Analysis Builder™), hazard communication (MSDS Track™), Return to Work Programs (Job Description Builder™), employee training (Training Track™), and third party insurance compliance (COI Track®). Succeed also offers support services, such as managing Certificates of Insurance, MSDSs, or creating Custom Trainings. More information on Succeed is available via their website: http://www.succeedms.com.