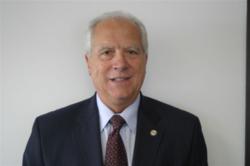 He has worked hard and is a great asset to the company and to the employees that he manages
San Francisco, CA (PRWEB) March 03, 2012
Security Management Group International (SMGI), one of the nation's most responsive providers of risk security management services, is proud to announce the promotion of Jesse Montanez to the Director of Operations, effective Feb. 1.
Jesse Montanez has worked for SMGI as Operations Manager for a year and during that time, he restructured the operations department to operate at maximum efficiency. He was also responsible for creating a specialized "quick response unit" that handled all emergency requests for service.
"He has worked hard and is a great asset to the company and to the employees that he manages," said Richard "Ricco" Ches, president of SMGI. "He is 'customer service' orientated and this will benefit our clients."
Montanez has a full understanding of all types of armed and unarmed executive protection and workplace violence issues, and he is known as a "problem solver."
"Jesse is extremely valuable to our valued customers, the safety of their employees and to our company," Ches said.
SMGI is dedicated to reducing the risks that companies are threatened with through the course of conducting business. It provides global threat management and risk security management solutions throughout the world.
Since 1997, SMGI has provided worldwide security solutions to businesses and private individuals. SMGI excels in providing executive protection, uniformed and armed security, investigative services and security consulting services. The strength of SMGI lies in the foundation of developing strong relationships with clients and strengthening that with quality, reliability and affordable services. Through maintaining strong relations with clients, SMGI is in a better position to provide effective security measures.
For more information about any of Security Management Group International's services, call 877-883-4507 or view the company on the web at http://www.smgicorp.com. SMGI is located at 101 California St., Suite 2450, in San Francisco.
About Security Management Group International
The Bay Area's threat management company, Security Management Group International (SMGI) provides security management services for businesses throughout the world. It specializes in providing uniformed services, armed services, executive protection, investigative services and security risk consultations.