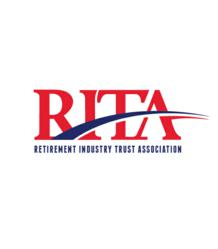 Sarasota, FL (PRWEB) July 12, 2012
The Retirement Industry Trust Association (RITA) and the North American Securities Administrators Association (NASAA) will conduct a free webinar to help raise public awareness of how to avoid fraud when considering investing in self-directed Individual Retirement Accounts.
The webinar is open to the public and is scheduled for Wednesday, July 18 at 2 p.m. EDT. Registration information is available on the websites of RITA (http://www.ritaus.org) and NASAA (http://www.nasaa.org) or https://attendee.gotowebinar.com/019yq/register/5231648192178625280. Registered participants will receive a complimentary copy of the checklist: "Check Before You Invest" developed by RITA.
The hour-long webinar will feature Tom W. Anderson, RITA President, founder and vice chairman of PENSCO Trust and Matt Kitzi, NASAA Enforcement Section Chair and Missouri Securities Commissioner. Former Texas Securities Commissioner Denise Voigt Crawford will moderate the webinar.
Among the topics to be discussed are:

What are self-directed IRA accounts and why are they useful?
What are the warning signs of investment fraud in self-directed IRAs?
What should investors do if they suspect fraudulent activity?
How do securities regulators help protect investors who use self-directed IRA accounts?
A self-directed IRA is an IRA held by a trustee or custodian that allows investments in a broader set of assets than is permitted by most IRA custodians, such as real estate, promissory notes and private placement securities. Because they include alternative assets, the risk and rewards of self-directed IRAs may be greater than those of traditional IRAs.
Self-directed IRAs represent about 2 percent, or about $94 billion, of the $4.6 trillion IRA market and are continuing to attract investors at an "explosive" rate. "Education is the best defense against investment fraud. Self-directed IRAs can provide a safe path toward retirement, but investors need to be aware of the red flags of fraud," said Jack E. Herstein, NASAA President and Assistant Director of the Nebraska Department of Banking & Finance, Bureau of Securities.
"Self-directed retirement accounts provide important and unique options to help protect and grow your retirement savings through diversification beyond the stock market. They are also a critical source of private equity capital that have been used to fund thousands of new businesses in the United States. However, it is important that investors understand the risks, and the methods to prevent and mitigate risk including the threat of fraud. This webinar will tell you what you need to know to reduce the possibility that your retirement account will be impacted by fraud," Anderson said.
NASAA is the oldest international organization devoted to investor protection. Based in Washington, DC, NASAA is a voluntary association whose membership consists of 67 state, provincial, and territorial securities administrators in the 50 states, the District of Columbia, Puerto Rico, the U.S. Virgin Islands, Canada, and Mexico.
RITA, based in Sarasota, Florida, is the national trade association for the self-directed retirement plan industry. RITA's members administer a wide variety of retirement accounts, specializing in the administration of alternative investments held in retirement accounts which include: non-publicly traded securities, promissory notes, real estate, precious metals, LLCs, tax liens, partnerships as well as publicly traded securities.