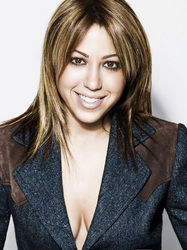 I wanted to have a website that not only reflected the salon's aesthetic but also gave customers an in detail, interactive experience so they can walk away with a real understanding of how to create a specific look or style. -Rita Hazan
New York, NY (PRWEB) April 23, 2010
Over the past fifteen years, native New Yorker Rita Hazan has established herself as one of the most sought-after colorists in the world, recognized for setting hair color trends and helping to reinvent celebrities with fresh new looks. Hazan has created signature looks for such starlets as Jessica Simpson, Jennifer Lopez, Michelle Williams, and Renee Zellweger, just to name a few. In addition to her wealth of creativity, Hazan also owns and operates her namesake salon, located in the heart of Manhattan, on Fifth Avenue. Unparalleled in quality, the full-service luxury destination offers high-end services and treatments that can be individually tailored to every client.
Newly updated, the Rita Hazan Salon website, http://www.ritahazansalon.com, is now a dynamic platform that gives users from all over the world access to innovative and shareable content about the salon and its talented staff. Get to know the salon via a virtual tour of the space, which includes profiles and detailed information on each staff member.
"Rita's World," the site's lifestyle and blog component, showcases tips from Rita herself and allows users to submit questions for Rita and her team to answer. Clients can also interact with Rita Hazan on Facebook and Twitter to receive links and content exclusives regarding beauty tips and new trends.
Plus, seasonally updated instructional videos with the team on everything from hair color application, styling hair, self-tanning, makeup application and more, provide users with an in-salon experience without ever leaving their homes. The site also includes a dedicated Bridal section with press tears that are email-able to yourself, friends, and family, and can be used as inspiration for finding your perfect wedding day up-do.
The new Rita Hazan Salon website was designed and developed by Starworks Group. In addition to developing a thorough interactive strategy, Starworks Group shot and produced all video content and imagery.
Please take a minute to browse the new website and engage with Rita and her team by visiting http://www.ritahazansalon.com.
###