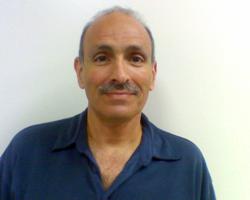 " I believe the RITM SCENAR allows me to identify exactly how to best formulate an treatment plan in patients" says Dr Corbin
(PRWEB) April 03, 2012
In 1998 the West Palm Veterans Administration Hospital decided to enlist the aid of the University of Miami Complementary Alternative Medicine Dept. in using Alternative Therapies in the Physical Medicine Rehabilitation Department. An initial study using acupuncture similar to an Auricular Acupuncture Study being done in the university was initiated in Chronic Pain Department with patients.
Microsystem Acupuncture therapy on the Ear and Scalp was included with acupuncture points located distal to the knees and elbows. Patients gained a 76 % increase in quality of life based on scales researched during the first year of the acupuncture trial. Alternative Medicine was embraced soon after with Ear, Body and Scalp acupuncture used in conjunction with Russian RITM SCENAR therapy.
Dr Corbin has used the RITM SCENAR® for the last 7 years and is a firm believer in RITM SCENAR® technology. Being an instructor in Auricular Medicine and Acupuncture, he takes a more western approach to using various modalities in the difficult to treat Chronic Pain diagnosed veterans. "In spite of only being allowed to treat the pain site the vet is referred for, I believe the RITM SCENAR allows me to identify exactly how to best formulate a treatment plan in patients that present a variety of physical and psychological diagnosis. The mean age of my patient is around 65 and many are patients that are less than ideal in that they have multiple pain sites and PTSD as well as being on many medications and many have failed at the other therapies included in the umbrella of Chronic Pain modalities".
During the last 12 years other Veterans Administration Hospitals have initiated Alternative therapies in their Pain programs but Dr Corbin believes his program to be on the cutting edge because of the favorable outcomes financially as well as physically. "Being a Vietnam Veteran I find working here has finally allowed me to format an easily replicable clinic that should find its way into VA programs throughout the USA".
Dr Corbin can be reached at corbinth(at)hotmail(dot)com for further questions...
Tom Corbin, LAc, PhD, has been teaching auriculotherapy and ear acupuncture for ACI and NADA for the past five years. He has conducted research in addictions and the amelioration of side effects of pharmacological therapy in the treatment of HIV patients. He is currently the clinical director of the Atlantic Institute of Oriental Medicine and at the VA hospitals in Miami/Ft. Lauderdale, Florida.