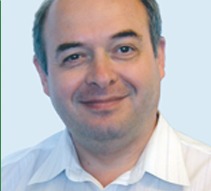 "SCENAR is not a stimulator, but a regulator of adaptive processes" says Professor Revenko
(PRWEB) March 06, 2012
The father of RITM SCENAR therapy; Professor Alexander Revenko has been named an honorary Life Member of the Scenar Professional Association of North America in recognition of his life's work and role in the global education of SCENAR therapy.
Professor Revenko will be in Fort Worth March 27th - April 2, 2012 to teach advanced training seminars to doctors from all over North America. The seminars will be hosted by Tomatex, a leading distributor of RITM SCENAR medical devices. Revenko is world renowned for being on the development team at OKB RITM ZAO; the manufacturers of the genuine RITM SCENAR device.
The RITM SCENAR is able to detect minute electric impulses of the meridian system as well as the peripheral nervous system over lesioned sites and send to the brain dissonant impulses that stimulate a healing reaction. The premise of the therapy is that whenever tissue is lesioned, the brain's ability to initiate a healing response is impeded. RITM SCENAR impulses on the skin modify the topical condition and provide a feedback loop that causes reactions in the brain aimed at restoring lost functions. While regulating unbalanced body systems, RITM SCENAR normalizes pathological conditions.
Revenko says, "I always insist on two principles:
1.SCENAR is not a stimulator, but a regulator of adaptive processes
1.1. Pain is one of adjusting reactions of the body (bioregulated adaptive reaction).
2.We do not treat or block pain…We inform the body in a personalized way and interactively- here and now- about the way to the best adaptive reaction. "
RITM SCENAR medical device is now FDA cleared in USA & is being used by Chiropractors, Wellness Specialists, Sport Injury & rehabilitation Physicians, Pain Specialitsts. This is a great opportunity to learn from Master Trainer Professor Revenko from the Revenko Academy end of March - class size is limited please direct your enquiries to Tomatex.