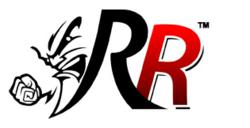 Colorado Springs, Colorado (PRWEB) September 21, 2011
When the concept for Rivalry Rage was first created, it was birthed from the great rivals on tobacco row in North Carolina. Specifically the University of North Carolina Tar Heels verses the Duke University Blue Devils. This is arguably the biggest rivalry in sports today, at least in the United States. However, when the greats and most popular sport on earth is discussed the list of fanatical rivalries is long. Some of the most notable are Manchester United verses Liverpool, Barcelona verses Real Madrid, Lazio verses Roma, and Boca Juniors verses River Plate to name just a few. This drives our desire to reach this vase fan base with a renewed focus on the international community.
"The European market for sports fans that love to talk sports trash is large", said Tim Jones, Founder of Rivalry Rage. These are the most radical and fanatical sports fans on earth. The key to any internet focused social media site is the opportunity for increase site traffic which can lead to great market share for advertising. Soccer is a great source for advertisement campaigns for world leading companies as well as locally focused market advertisement. With estimates in excess of 1 billion soccer fans globally, this is a demographic that cannot be over look and is the primary focus of many companies around the globe.
European soccer it is a fan base that Rivalry Rage has not tapped. The Rivalry Rage founders participated in competitive soccer for most of their lives and share the passion for a great match on the pitch as much as most Europeans. This fan base will become a primary focus as this small Service Disabled Veteran Owned company continues to expand. If you don't understand this focus spend a Saturday morning watching a key match-up in the English Premier League or even a top rivalry in Major League Soccer such as Real Salt Lake verses Colorado Rapids or D.C. United verses New York Red Bulls. You'll understand the passion and the potential.
Rivalry Rage, Inc. is a Sports Trash Talk social media network that is focused on the sports fanatics around the world. There are dedicated sports fans from every walk of life. Regardless of demographics, race or religion, sports can often be a more powerful relationship builder than any political action. The Rivalry Rage team believes the global impact of the Internet and social media is just getting started and they want to be part of this growing global phenomenon. The Rivalry Rage site includes all major sports including soccer, football, basketball, hockey, baseball, and even auto racing for the Rally and NASCAR fans. This newly focused effort will help the Rivalry Rage team gain the national and global exposure they need to ensure success.
###