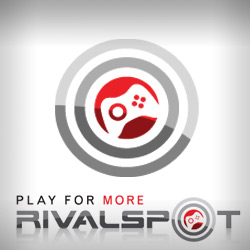 Montreal, QC (PRWEB) July 06, 2011
Rivalspot Sports Entertainment has released the second and third episodes of the comedic webseries, "Challenge Accepted."
Each episode features the next step in a running competition between two friends, Matt and Ricardo, as they look for unique, crazy ways to one-up each other.
In the second episode, "Best Parkour Video," the duo finds a way to turn a relaxing afternoon of parkour into an incredible clash of free-running skill and grace. As Matt and Ricardo push the limits of parkour, it begs the question: What could possibly go wrong?
The third episode, titled "Class Up the Ass", features Matt and Ricardo going all out to emulate the high-class behavior they've seen on television. Here, the boys will try anything they can think of to come out on top.
Created by Mitchell Radowitz, Andrew Krajewski and Adam Bernett, the latest episodes can be found on the "Challenge Accepted" YouTube channel and on Rivalspot Blog.
"If you thought our first episode, 'Got Milk'd' was insane, then in the immortal words of legendary performer Al Jolson, you ain't seen nothing yet," says Bernett.
Those with the competitive spirit can also join the action at Rivalspot.com, by challenging gamers in the community to online tournaments and head-to-head challenges. Rivalspot continues to support the top sports video games in the industry, offering users the chance to play for cash and prizes.
Established in 2009, Rivalspot is the ultimate destination for competitive sports gaming, featuring online areas for the PS3 and Xbox 360. For additional information, please visit Rivalspot.com.
###