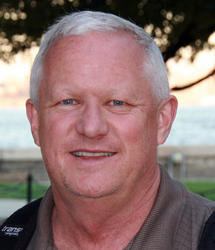 Massage therapy is increasingly being offered along with traditional medicine for a wide range of medical conditions and situations.
Edgewater, NJ (PRWEB) May 28, 2010
Intuitive Bodywork Massage Therapy has joined Riverfront Medical Associates, bringing Medical Massage to Edgewater, New Jersey. Intuitive Bodywork's staff will see patients full-time beginning June 1, 2010.
According to Alan Jordan, LMT, NCTMB. owner of Intuitive Bodywork Massage Therapy, "I am happy for this opportunity to work with Dr. Miglietta and each of the physicians at Riverfront. Medical Massage is increasingly being offered along with traditional medicine for a wide range of medical conditions and situations. I am honored to offer this holistic health choice in Edgewater and the Gold Coast."
According to Dr. Mario Miglietta, a physician at Riverfront Medical, "Our focus has always been caring for our patients. We are happy to now offer greater access to quality medical massage therapy. This is a great resource for the community."
Jordan founded Intuitive Bodywork Massage Therapy in 2009, originally locating the business in Jacqueline Pasquale Red Carpet Spa. A leading massage therapy educator and therapist, Jordan brings twenty-four years of experience in teaching and private practice in Tennessee, Florida and New Jersey.
Mr. Jordan has studied the effects of massage therapy extensively, including becoming a Certified Neuromuscular Therapy Instructor, research training at the Touch Research Institute (TRI) at the University of Miami School of Medicine, and a dissertation concerning the effects of touch deprivation in early childhood while obtaining a degree in Holistic Studies at Vermont College. He is Nationally Certified in Therapeutic Massage and Bodywork (NCTMB) and is a Certified Prenatal Massage Therapist. He is a member of the American Massage Therapy Association and Associated Bodywork and Massage Professionals.
Riverfront Medical Associates is a multi-specialty medical center in Edgewater, located at 725 River Road, Suite 106, Edgewater, NJ 07020. The center offers one-stop care for adolescents, adults and the elderly. In addition to emergency care and family medicine, the physicians at Riverfront are board certified in neurology, plastic surgery, cardiology, pain management and opiate dependence. The medical center also features nutrition counseling with a Registered Dietician.
# # #