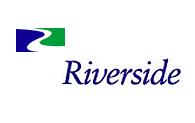 SMS is clearly the leading provider of oxygen, equipment and related services to nursing homes and hospice providers in the country - Riverside Principal Jack Nestor
(PRWEB) October 16, 2012
The Riverside Company has acquired Premier Medical Corporation (Premier), a provider of rental respiratory equipment, liquid oxygen, durable medical equipment and related services to skilled nursing facilities and hospices in Colorado, New Mexico and Wyoming. The acquisition is an add-on to platform company Specialized Medical Services, Inc. (SMS). This is the fourth add-on to SMS, including its merger with RCS Management in March 2012.
Based in Denver, Premier adds direct infrastructure in key Western markets to SMS, and solidifies SMS's position as the largest provider of respiratory equipment, oxygen and related products and services to nursing homes and hospices in the U.S. Premier also has small homecare and oxygen businesses.
"Premier is an organization that SMS has known for a long time and that shares SMS's focus on delivering a high level of customer serivce," said Riverside Managing Partner Loren Schlachet. "That should make for a smooth transition while it continues to expand the leadership position of SMS nationally."
Riverside Principal Jack Nestor is excited about what the deal means for Milwaukee-based SMS.
"SMS is clearly the leading provider of oxygen, equipment and related services to nursing homes and hospice providers in the country," said Nestor. "Our size and scale combined with our focus on customer service and experience allow us to meet the critical needs of our customers all across the U.S."
Working with Schlachet and Nestor on the transaction for Riverside were Operating Partner Dave Logan, Assistant Vice President Dan Haynes, Associate Grady McConnell, and Finance Director Dave Pecore.
PNC and Medley Capital provided financing for the transaction, Jones Day was Riverside's legal counsel, and Deloitte & Touche advised Riverside on financial due diligence.
The Riverside Company (http://www.riversidecompany.com or http://www.riversideeurope.com)
The Riverside Company is a global private equity firm focused on acquiring growing businesses valued at up to $200 million (€200 million in Europe). Since its founding in 1988, Riverside has invested in more than 295 transactions. The firm's international portfolio includes more than 70 companies.
Specialized Medical Services (http://www.specializedmed.com)
Specialized Medical Services provides respiratory equipment, oxygen and related products and services to nursing homes and hospices throughout the U.S. The company's client base covers more than 40 states and 2,000 facilities, including 12 of the 20 largest nursing home chains in the country. Specialized Medical Services offers the best systems and the broadest array of services in the industry, including respiratory equipment, comprehensive oxygen services, disposable supplies, along with clinical, billing and consulting services.
# # #