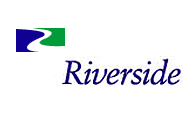 We're proud of the progress Coeur was able to make while working with the Riverside team.
(PRWEB) October 09, 2012
The Riverside Company has sold Coeur Holding Company to Illinois Tool Works. Coeur designs and manufactures disposable products used in diagnostic imaging and other medical procedures. Riverside acquired Coeur in 2008, and the company grew both sales and EBITDA while implementing a number of successful initiatives during Riverside's hold period.
In addition to its Lebanon, Tennessee headquarters, Coeur has manufacturing and assembly plants in North Carolina, Wisconsin, and Mexico. These facilities produce Coeur's own product lines, and the company offers complementary design, production and packaging services for medical devices.
"We're proud of the progress Coeur was able to make while working with the Riverside team," said Riverside Partner Steve Dyke.
Riverside focused on helping enhance Coeur's management team and improving the efficiency of its manufacturing operations in addition to other initiatives.
"The company developed new products and deepened its international sales and distribution footprint, in addition to taking many other strides," said Riverside Partner Matt Dailey.
"We enjoyed our partnership with the Coeur team," said Dyke. "The company makes a wide variety of compelling and critical healthcare products, and we are happy with the important work we did to improve the company during our ownership."
Vice President Steve Burns worked with Dailey and Dyke for Riverside on the sale. Riverside Origination Principal Amy Margolis worked with the deal team to facilitate the sale of the business.
Lincoln International advised Riverside on the transaction, and Jones Day provided legal counsel.
The Riverside Company (http://www.riversidecompany.com or http://www.riversideeurope.com)
The Riverside Company is a global private equity firm focused on acquiring growing businesses valued at up to $200 million (€200 million in Europe). Since its founding in 1988, Riverside has invested in more than 295 transactions. The firm's international portfolio includes more than 70 companies, and it has $3.2 billion/€2.5 billion in assets under management.