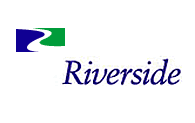 (PRWEB) June 02, 2011
The Riverside Company has added Alliance1 to its platform company Express Courier (ECI). Both companies provide time-sensitive regional delivery services in the Southeast United States. Both Alliance1 and Express are headquartered in central Tennessee. The transaction is Riverside's eighth acquisition of 2011.
Alliance1 provides same-day courier services throughout Tennessee, including routes to Nashville, Memphis, Knoxville, Jackson and the Tri-Cities. The acquisition solidifies ECI's position as the leading same-day courier in Tennessee.
"This deal cements ECI's leadership position in Tennessee and offers many advantages," said Riverside Managing Partner Loren Schlachet. "With increased route density, the combined companies will serve more customers more effectively than ever before."
Alliance1 serves a range of customers, primarily in the pharmaceutical distribution and medical lab industries.
"Given the route overlap and similar nature of our businesses we anticipate a seamless integration that should leave customers of both firms even better served," said Express President Chuck Moyer. "We're excited about becoming even more effective."
Working with Schlachet on the deal for Riverside were Jack Nestor, Principal; Dave Logan, Operating Partner; and Tim Thacher, Analyst.
The Riverside Company (http://www.riversidecompany.com or http://www.riversideeurope.com)
The Riverside Company is a global private equity firm focused on acquiring growing enterprises valued at up to $200 million (€200 million in Europe). The firm partners with strong management teams and enhances its investments through acquisitions and organic growth. Since its founding in 1988, Riverside has invested in more than 250 transactions with a total enterprise value of more than $5.4 billion/€4.4 billion. The firm's portfolio in North America, Europe and the Asia Pacific region includes more than 75 companies with roughly 14,000 employees. Riverside completes acquisitions smoothly thanks to $3.4 billion/€2.7 billion in assets under management, more than 195 professionals in 19 offices, and longstanding relationships with partner lenders.
# # #