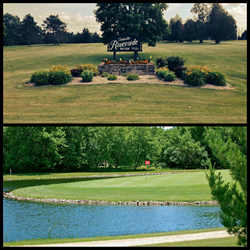 Clintonville, WI (PRWEB) September 08, 2016
Online real estate auction firm Micoley.com powered by RealtyHive is preparing for a late October auction event that will include a golf course in the City of Clintonville, WI. The golf course is one of many commercial properties to be featured during the auction in addition to residential estates, investment properties, vacant land and much more.
Property 762, AKA 100 Club House Drive, Clintonville, WI (zip: 54929) is a par 71 course on 137 acres. It was designed in 1929 by Arthur L. Johnson and is renowned for featuring some of the best scenic views in Northeast Wisconsin. The property is a 18-hole course that includes an island par 3 signature hole, as well as sections of wetlands, hardwoods, and evergreens. Three teeing areas allow golfers of every skill level to practice.
Other features include a large clubhouse complete with a bar, restaurant, and pro shop, as well as sizable storage facilities for all equipment. List price is $1,349,000 with an opening bid of $895,000.
The City of Clintonville offers small town charm while maintaining excellent school and park systems. The city's park system includes numerous playgrounds, nature areas, hiking trails, picnic points, and memorial parks. Annual events in Clintonville include the Winter Whirl, Easter Egg Hunt, and Arbor Day Ceremony.
"We are very excited to promote a great Wisconsin business in our events. This is a fantastic property in excellent condition with a wonderful reputation in the golf community," said Wade T. Micoley, president and CEO of Micoley.com powered by RealtyHive.
Sellers behind the golf course and other properties up for auction at Micoley.com powered by RealtyHive's late October event note that they will review early bids and offers. Potential buyers are subsequently encouraged to act quickly on properties of interest. The auction happens on October 26, 2016 from 10 a.m. to 4 p.m. CDT.
For more information please visit http://www.micoley.com or call 866-371-3619. Additionally, Micoley.com powered by RealtyHive features a live chat service through which questions can be answered.
About Micoley.com powered by RealtyHive:
Micoley.com powered by RealtyHive was created to "transform the real estate industry." President and CEO, Wade T. Micoley has served as a real estate industry leader for more than 30 years, and continues to provide marketing solutions to his wide range of clients.
"Today we serve the real estate community in both the banking and private sectors with customized, accelerated marketing programs," said W. Micoley. "Programs can be tailored for financial institutions, commercial and corporate clients as well as the individual property owner to help face our current and unpredictable economic environment. As a result of our aggressive marketing plan, Micoley.com powered by RealtyHive has successfully assisted many clients across the United States."