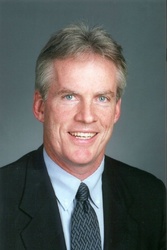 This survey provides further validation that active extension strategies are becoming an integral component of defined benefit plans
MINNEAPOLIS (PRWEB) May 15, 2008
Survey results showed that public plan managers are generally more knowledgeable about active extension strategies – 72 percent of respondents claim to be "somewhat" or "extremely" knowledgeable about active extension, compared to just 42 percent of corporate plan managers. As a result, 51 percent of the public plans responding are using, seriously considering, or evaluating active extension strategies, versus 31.5 percent of corporate plans doing so.
"This survey provides further validation that active extension strategies are becoming an integral component of defined benefit plans," said Chris Keating, head of institutional sales and client services at RiverSource Investments. "With only 14 percent of plans citing that they think these techniques are just a passing trend and nearly 41 percent of plans citing that they would allocate 5 to 30 percent of their portfolio to active extension, we view these strategies as a real source of growth potential over the next few years."
Among plans responding to the survey, standard deviation, beta and tracking error are the most common risk benchmarks used. Also, results show that short-selling track records are considered more important in deciding whether to use a manager for active extension, and just 35 percent of plan managers think long-only investing skill and success can translate to active extension strategy success.
Active extension strategies is the umbrella term for 130/30, 120/20 and other such fund structures that allow enhancement of long mandates to also hold short positions.
About the research
In March 2008, feedback was solicited from small, mid-, and large defined contribution plan sponsors on their utilization of and perceptions about active extension strategies.
A total of 119 firms participated in the study, which was conducted via a web-based, anonymous questionnaire. The questionnaire, developed jointly by RiverSource Investments and PLANSPONSOR, consisted of 21 questions.
RiverSource Investments provided financial support for this study and its role was not disclosed to research participants. PLANSPONSOR is not affiliated with RiverSource Investments and nothing herein should be taken as an endorsement by PLANSPONSOR of RiverSource Investments' products or services.
An article on the survey is available in the May issue of PLANSPONSOR.
Webcast
A webcast for institutional investors on the survey results is scheduled for June 3 at 12 p.m. EDT featuring Laton Spahr, portfolio manager of RiverSource 120/20 Contrarian Equity Fund. The webcast will be moderated by Charles Ruffel, CEO of PLANSPONSOR.
About RiverSource Investments
RiverSource Investments develops and manages asset growth, preservation and income solutions that revolve around the needs of today's investors. The firm's specialized investment platform provides access to investment and research professionals located in strategic investment centers in the U.S. and overseas. As a leading source of investment insight and innovation, RiverSource Investments delivers a full range of solutions across the risk return spectrum to retail investors and their advisors and to institutional investors including corporations, pension funds, governments, foundations and endowments.
RiverSource Investments, LLC is an SEC-registered investment adviser that offers investment products and services under the names RiverSource Institutional Advisors, RiverSource Alternative Investments, RiverSource Capital Management and RiverSource Insurance Assets.
About Ameriprise Financial
Ameriprise Financial, Inc., is a diversified financial services company serving the comprehensive financial planning needs of the mass affluent and affluent.
For more information, visit ameriprise.com
You should consider the investment objectives, risks, charges and expenses of a mutual fund carefully before investing. For a free prospectus, which contains this and other important information about the funds, call (888) 791-3380. Read the prospectus carefully before investing.
Investment products, including shares of mutual funds, are not federally or FDIC-insured, are not deposits or obligations of, or guaranteed by any financial institution, and involve investment risks including possible loss of principal and fluctuation in value.
RiverSource® mutual funds are distributed by RiverSource Distributors, Inc., Member FINRA, and managed by RiverSource Investments, LLC. These companies are part of Ameriprise Financial, Inc.
© 2008 Ameriprise Financial, Inc. All rights reserved.
MULTIMEDIA GALLERY http://www.businesswire.com/cgi-bin/mmg.cgi?eid=5686815