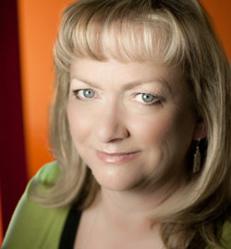 Sue Buck has the vision and the technical skills to take Rivet and its clients into the next mile of financial reporting." said Mike Rohan, CEO and Co-founder. We feel extremely lucky to have Sue leading us into this next phase – the phase beyond the SEC.
Denver, CO (PRWEB) February 01, 2013
Rivet® Software, the premier provider of standards-based business reporting and analytics, announced today the appointment of Sue Buck as the company's Chief Technology Officer. As CTO, Buck will be responsible for Rivet's technical vision and all aspects of software development, including architecture, software engineering, product development, professional services, and IT operations. Buck will lead Rivet's initiatives to meet the changing needs of public companies required to file with the SEC and create solutions for both public and private companies that will enable them to improve their current financial reporting processes.
Buck brings over 25 years of commercial software development, business intelligence, and data integration experience from small startups to global enterprises. Her passions for creating software and building high performing organizations combined with her 15 years of financial analytics software development, will allow her to provide Rivet with key product development knowledge and strategic leadership from day one.
Prior to joining Rivet, Buck held senior technology leadership positions at SNL Financial, Thomson Reuters, Standard & Poor's Compustat, and Onpoint Technologies, which was purchased by Thomson Reuters. She has a Bachelor of Science degree in Computer Science and Mathematics and a Bachelor of Economics degree from the Australian National University.
About Rivet Software
Rivet Software provides financial reporting systems that improve the way companies create and consume financial data. Founded in 2003 by software and accounting industry veterans, Rivet's mission remains to revolutionize global financial communications by enabling financial transparency and leveraging global standards. Headquartered in Denver, CO, the firm employs the most experienced XBRL and financial reporting staff in the industry. Rivet was honored in 2011 and 2012 as an Inc. 500 company.