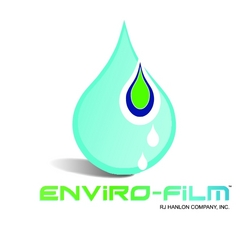 Anytime you can find a product that costs less than what you're currently using and has zero emissions; it's a win-win...
Westfield, IN (PRWEB) June 29, 2010
R.J. Hanlon, innovator of "Clean-Room Robot Covers" has released the revolutionary product ENViRO-FiLM™ coverings, a patent pending process that separates paint from the film coverings.
This new covering allows equipment a quality protective barrier and then dissolves in water after use, eliminating waste.
ENViRO-FiLM™ coverings will change the way the automobile industry thinks of traditional robot covers. The material is fiber free, chemical resistant, and nontoxic. Custom designed covers can be used for several different industrial applications, including forming robot covers a­­nd booth masking in high quality paint finishing systems.
"ENViRO-FiLM™ coverings are an innovative product to protect various aspects of the manufacturing process while also making an environmental impact," said Rob Hanlon, vice president. "One small change in your finishing process will yield huge results."
Instead of traditional covers, this durable and yet water soluble material disintegrates at specific temperatures. Thus, after covering all automated equipment, walls, windows, conveyor shrouds, carriers, pumps, hoses and cap-cleaners, it can be dissolved and returned to the waste water treatment system within the plant.
ENViRO-FiLM™ coverings have passed paint and chemical compatibilty testing by Gage Chemical, PPG, and DuPont. Further, ENViRO-FiLM™ coverings have been submitted and have passed internal testing at specific site locations including General Motors, Ford, Toyota, Honda, Mercedes, Hyundai, Kia and BMW.
National Alabama Corporation (NAC) has been one of the corporations to completely adopt with the water soluble ENViRO-FiLM™ coverings for booth masking and custom coverings. Randy Mason, manager of paint finishing, has worked with ENViRO-FiLM™ coverings first hand at NAC.
"Our goal is to be eco-friendly for the community; which means zero discharge," said Mason.
NAC's railcar production facility is a LEED Certified building, earning the highest internationally recognized standard in green building certification. In addition to it's green appeal, Mason cites several advantages of ENViRO-FiLM™ coverings over traditional coverings, all of which directly affect the bottom line.
ENViRO-FiLM™ coverings lower labor costs in set-up time and change overs. The covers and booth masking can be easily installed with snaps and elastic. The state of the art material is more durable than traditional covers, releases zero fibers decreasing paint imperfections, and the transparent material allows for continuous inspection of equipment.
"Anytime you can find a product that costs less than what you're currently using and has zero emissions; it's a win-win," said Mason. "It's a no-brainer."
ENViRO-FiLM™ coverings may sound like science-fiction, but the truth is, ENViRO-FiLM™ coverings not only offer unit cost savings but provide reduced labor savings, chemical savings, VOC usage and consumable expense savings in wipes, boots and gloves. ENViRO-FiLM™ coverings are incredibly clear to enable the identification of any problems within a booth or line breaks, leaks or other issues.
ENViRO-FiLM™ coverings have excellent adhesive properties and a high tensile strength and flexibility that make it conducive for moving robotic parts. Further, ENViRO-FiLM™ coverings have extremely high elongation and tear strength.
R.J. Hanlon is in production with new ENViRO-FiLM™ coverings this summer. The first orders have already been installed at NAC and many other leading manufacturers completed internal testing and have scheduled installations.
R.J. Hanlon is also providing custom processing solutions for ENViRO-FiLM™ coverings to help maximize cost savings and provide an environmentally friendly alternative to traditional disposal methods. The patent pending ENViRO-FiLM™ coverings dissolution extractor process for removal of industrial paint leverages existing waste water treatment processes already in place within industrial manufacturing facilities.
R.J. Hanlon has been providing innovation to the automotive industry for more than thirty years providing solutions to the challenges faced by global corporations, including Defect Analysis Kit for finishing imperfections, Tacky Mesh air filters and Dycem reusable floor protection. For additional information about ENViRO-FiLM™ coverings or any R.J. Hanlon products, please contact Rob Hanlon, General Manager and Vice President - Sales and Design Support, at 317-867-2900.
Additional information, including photos and video are available at http://www.rjhanlon.com.
R.J. Hanlon Company Corporate Headquarters:
17408 Tiller Court, Suite 600 · Westfield, IN 46074
###