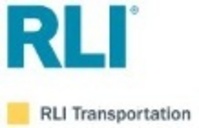 PEORIA, ILl. (PRWEB) March 20, 2008
The underwriting focus that makes RLI Transportation successful is at work with this niche coverage. RLI Transportation Assistant Vice President Eric Galisdorfer explained, "Internally we have expertise in this class and it complements our existing book. We've built a strong reputation in our Hospital fleet insurance segment - many of those hospitals provide driver training as part of their rehabilitative services - we just decided to expand our appetite to driver training school coverage. Additionally, we knew this target market was being underserved and there are more than 1,200 such facilities nationwide, so we thought why not apply our niche underwriting expertise to satisfy the demands of this class."
The Driver Training School coverage is admitted in all states except Alaska, Hawaii, La. and Mass. Minimum premiums start at $10,000. Businesses engaged in racing training or emergency response personnel are not eligible.
RLI is a specialty insurance company serving "niche" or underserved markets. Its proven, superior underwriting model creates the flexibility to write unique coverages in a wide array of diverse industries. RLI's subsidiaries - RLI Insurance Company, Mt. Hawley Insurance Company and RLI Indemnity Company - are rated A+ "Superior" by A.M. Best Company and A+ "Strong" by Standard & Poor's. RLI operates in all 50 states from office locations across the country.